BlitzWolf® BW-TH5 7 in 1 USB-C Data Hub with 3-Port USB 3.0 TF Card Reader, HDMI, USB-C PD Charging
Details
USB3.0 Port Hub —— Expands 3-port USB 3.0 to your Type-C port for more connectivity, easily connecting all of your USB devices to your Type-C device and keep your desk tidy.
4K HDMI outputs
From USB C you can convert the signal to HDMI output, eg. you can put your phone's picture on HDMI.
SD / TF card reader
Read data directly from the SD card and send it to another USB port at the same time.
5Gbps USB 3.0 Transmission —— Supports super speed data transmission between a USB 3.0 compatible host and device.
OTG Function Supported —— Plug the hub into your mobile phone or tablet and you can connect a flash drive, mouse, keyboard or other USB device.
Please note that the mobile device must support OTG function as well.
Durable Portable Design —— Travel-friendly, lightweight, and tough ABS case.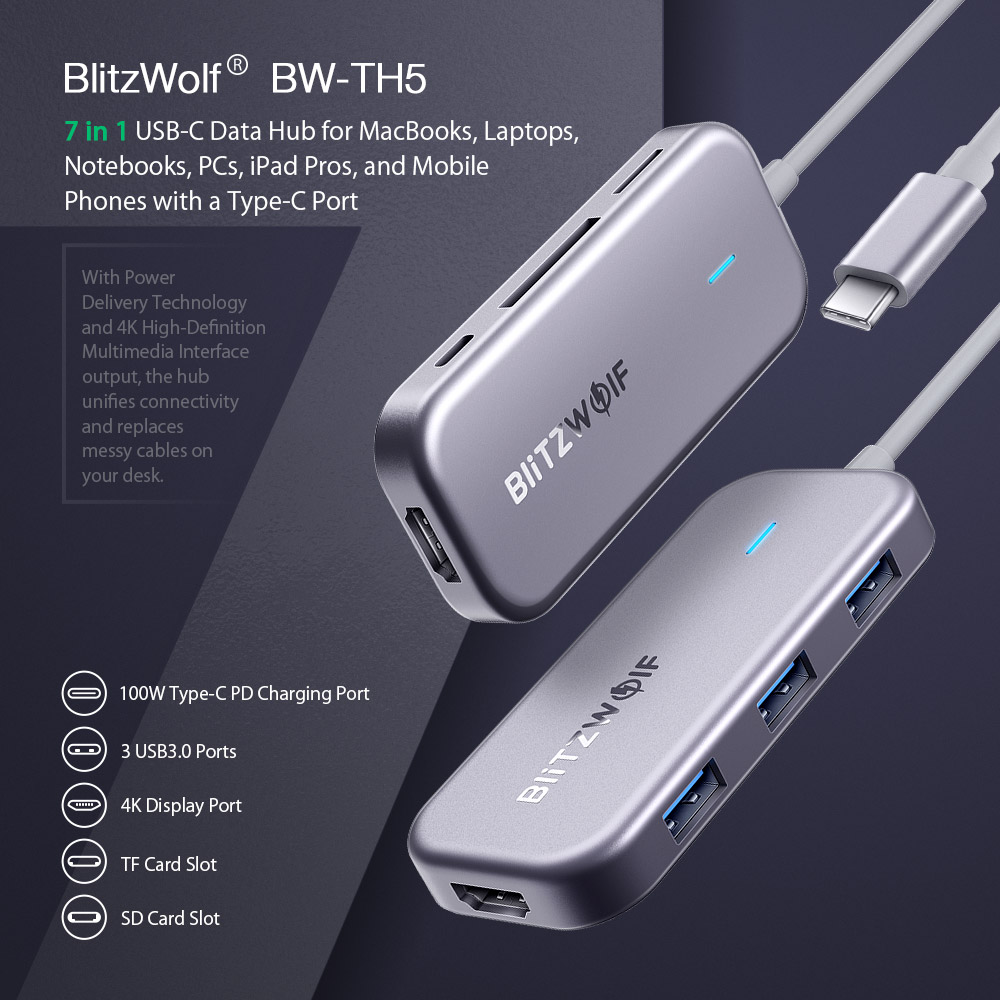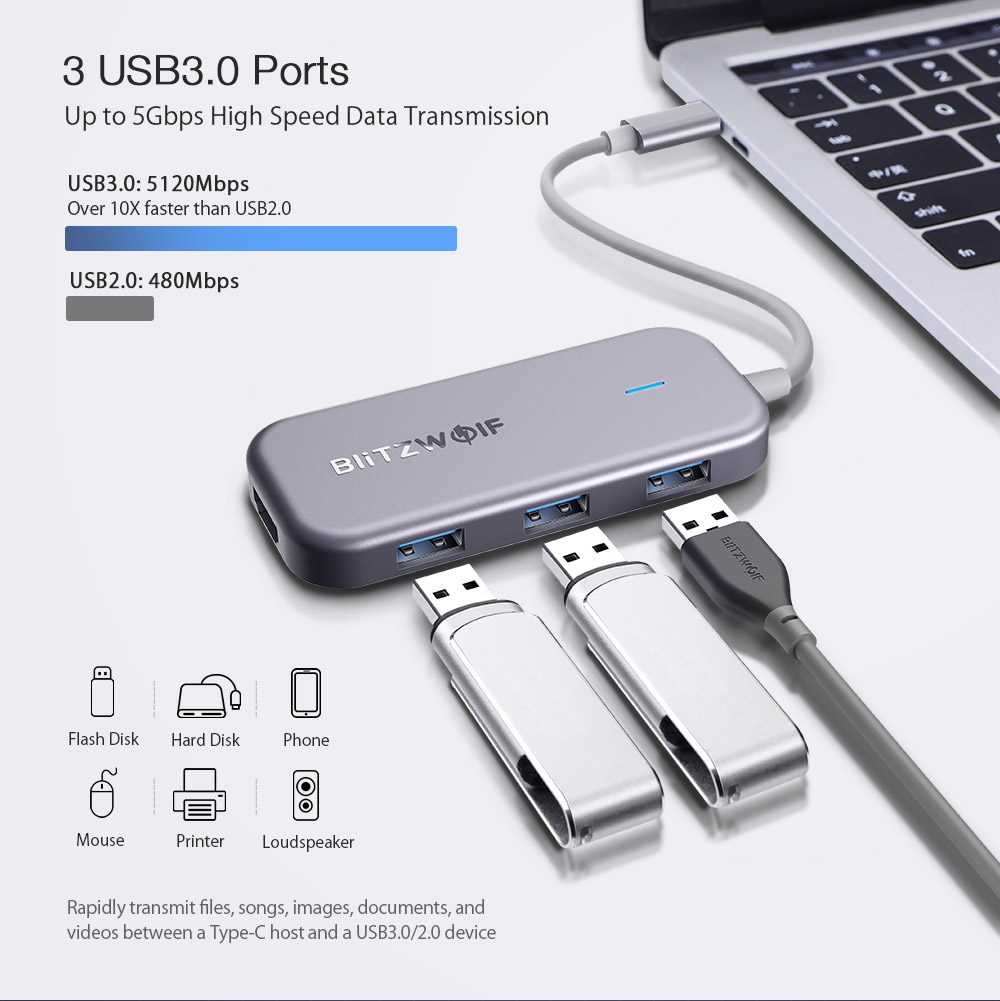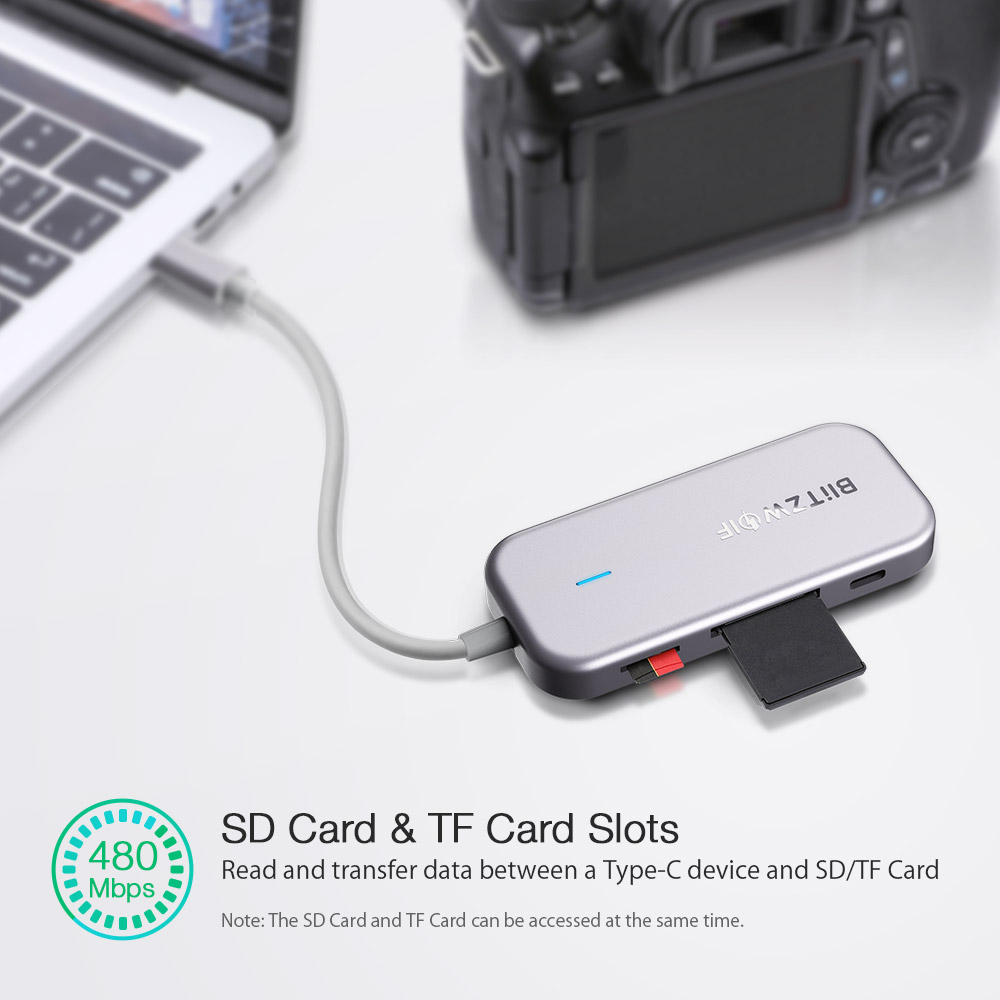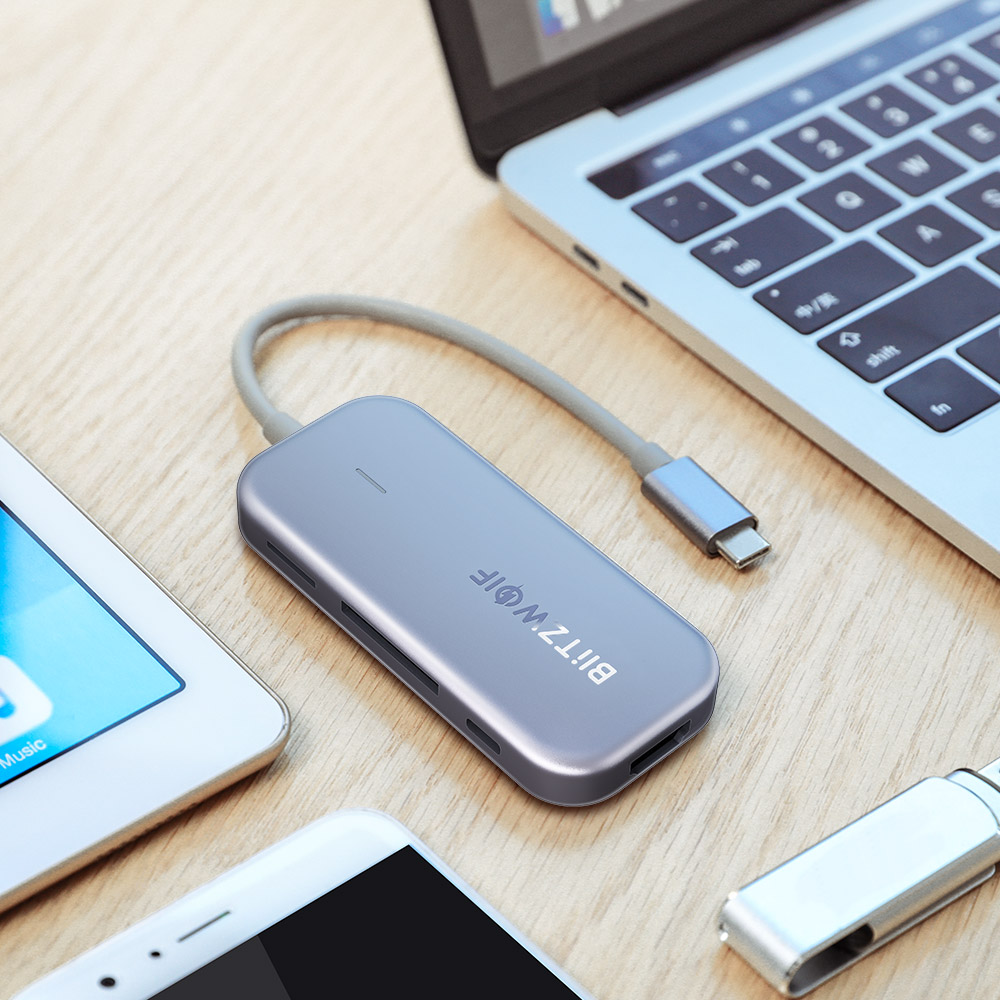 Info
Stock
Available for order
Opinions
Be the first to review this product!