HELLO WORLD
It all started early 2015 with a simple, bold idea: make what customers really want not just what they need. Our unlimited passion for technology and relentless pursuit of innovation drives us to deliver ground-breaking new technologies and excitement in ways that only BlitzWolf can. Our solutions are renowned for their iconic ergonomic design, incomparable price and high performance.  Trusted by many customers around the world, BlitzWolf continues to create products with uncompromising quality that not only inspires, but also it transcend geography, customs, and cultures. Welcome to BlitzWolf. We will simplify your life.
The BlitzWolf Story
Everyone charges, everyone runs flat, everyone's had a bad cable and everyone has been confused with new tech. We took these concerns and aimed to make reliable simple technology that lasts.
The Rise Of BlitzWolf
In 2010, micro USB gave you one cable for everything but when it came to "Fast charging", each brand had its own fast protocol and there was no charger for every device. BlitzWolf developed Power3S to adapt and universally optimize charging speed, you could now have one charger for every device. Not long after, the first 5 port desktop charger was born.
It was simple, it was safe, it was a bargain, it was BlitzWolf.
Now our range has expanded to cover not only charging but also home robotics and computing. We are continuously developing new solutions to smart living and aim to keep you powered until devices power themselves.
Our positioning in the market is one of value. We balance features, power, and price to create something that performs and looks brilliant. We are different, we are not as flamboyant in our communication or have glamorous packaging, instead, we keep costs down and avoid wastage by carefully selecting what to develop.
Global Coverage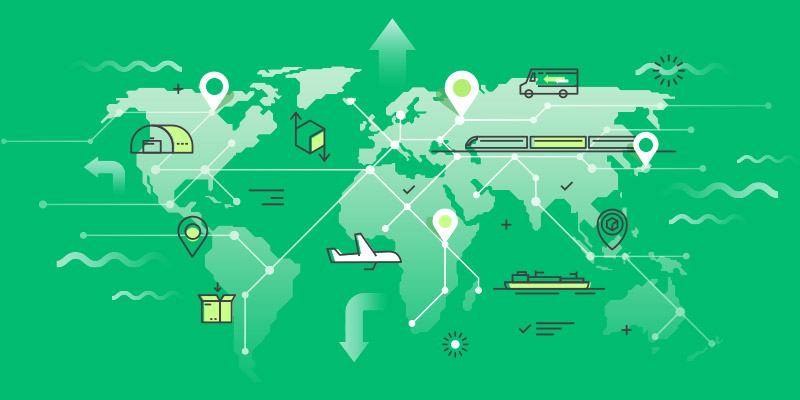 We began with a distribution warehouse in USA and now BlitzWolf reaches almost every corner of the world. We have expanded our distribution via Amazon to US, EU and Japan. We also have international distributors and partners across the globe.
The Wolf In The Pack
Phone accessories is a tough market full of competition and staying competitive is a shifting game. We stay fresh by standing at the tip of the latest technology and continuously racing to be the first brand that offers the latest charging tech. Creating great tech is only half of the story. By maintaining high standards and amazing support we aim to develop life-long customers who enjoy our products and spread the BlitzWolf name.
Fresh products keep us competitive, lifetime customers keep us in business.
Over 1 Million people have enjoyed our accessories and kept their devices fueled with our chargers and cables.
This is our story, we welcome you to discover BlitzWolf, where the latest tech meets the best price.
Simplify Your Life
BlitzWolf
Quality assurance

Before products are launched, BlitzWolf ensures that they meet all international safety standards through independent testing. Intelligent Power3S technology goes beyond international standards and ensures that the device is never overcharged or charged too quickly in an unsafe manner. All of our Apple Lightning accessories also have an Apple-certified MFI for 100% compatibility.

That's not all. BlitzWolf performs a final functional test on each product. Inspect and test each cable, charger, or other device before packaging to ensure that the product will work exactly as intended by the user.

Environmentally Friendly

 

We understand the importance of being eco-friendly and aim to keep our carbon footprint as low as possible. Our simple plain cardboard packaging uses recycled materials and provides protection without the environmental drain of inks and pure bleached cardboard.

We further save by not printing out detailed instructions for our more complicated devices and instead offer fully downloadable user manuals. This greatly cuts our use of paper and used and also means you can have access to help wherever you are. Visit our product resource center now for full documentation on every BlitzWolf item.