Sonoff® T0 Smart Wall Switch - can integrate with Amazon Echo, Google Home and IFTTT
Details
Similar products
Info
Opinions
Details
Control your home lighting with a physical switch or your phone or voice with the Sonoff® T0 smart wall switch, or make rules to turn your lighting on and off. From anywhere, via the Internet.
- App management
- Touch surface on the physical switch (scratch-resistant glass)
- Voice control
- Share a tool with family members
- LED direction indicator on the switch
- Creating rules
The switch is available in 3 types:
Attention! To install the switch, the neutral wire must also be constructed, since with a conventional switch we only break the phase wire and it is enough to route the phase to the switch, but here due to the WIFI connection both a zero and neutral wire are required!
Install the Sonoff® T0 smart wall switch in 6 easy steps:
1. Download the eWeLink app to your phone, be it Android or IOS and select "Add Devices" in the upper right corner.
2. Insert the Sonoff® T0 into the power outlet.
3. Press and hold down on / off switch on Sonoff® T0 for 5 seconds.
(LED flashes quickly)
4. Select and enter the password for your home wireless network.
5. Rename the tool so that if you have more smart home devices, you can easily recognize it.
6. Press the "Done" button and schedule as needed or create rules to work with your other devices.
It also works with Google Assistant and Amazon Alexa.
Here's a Google Smart home tutorial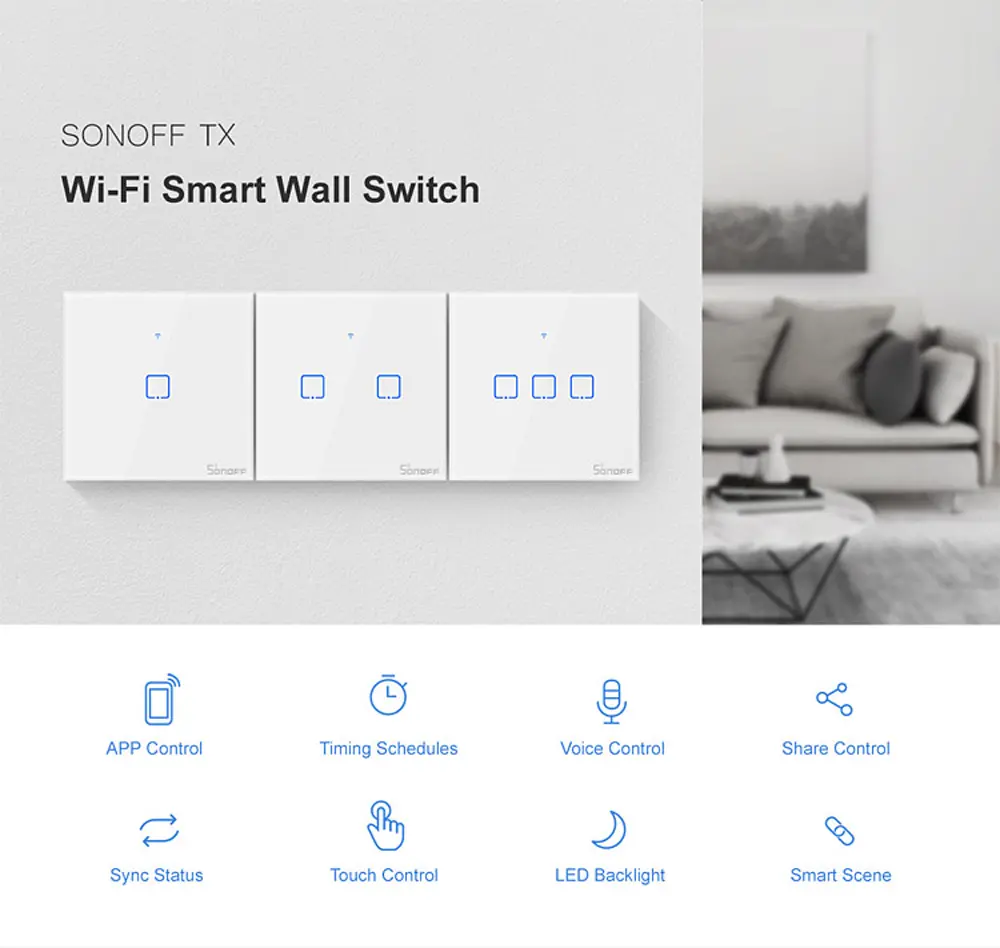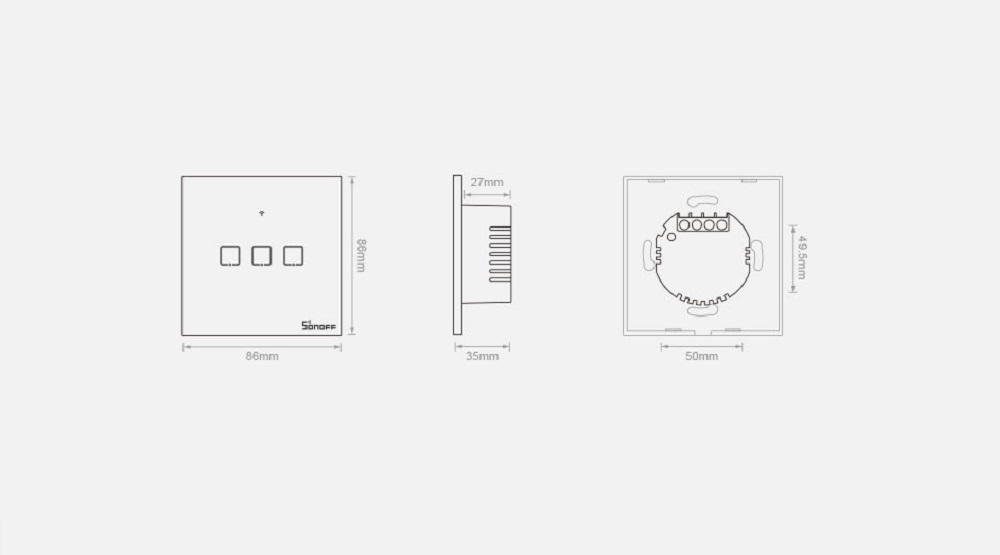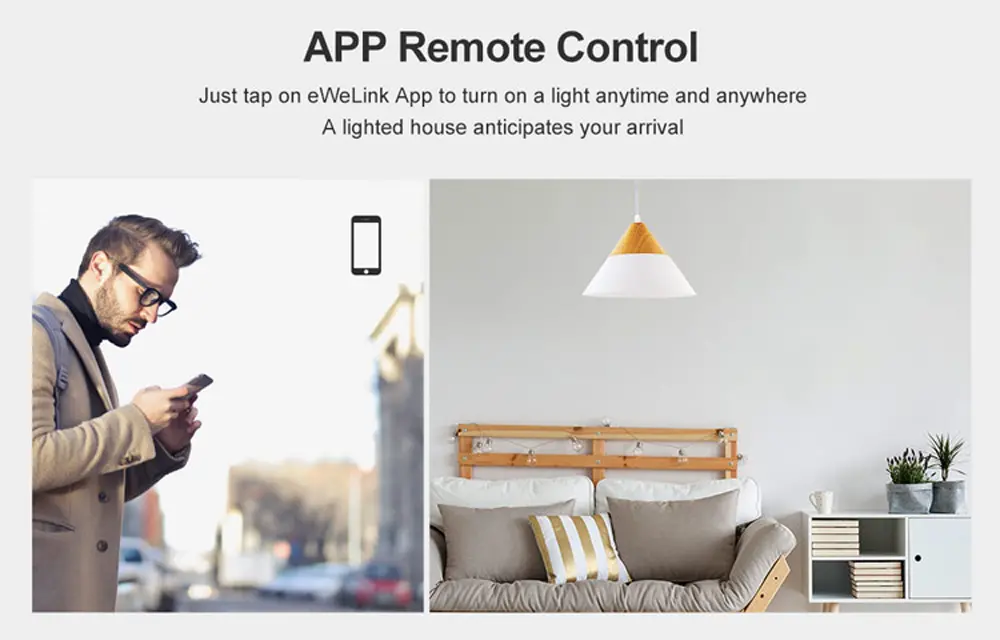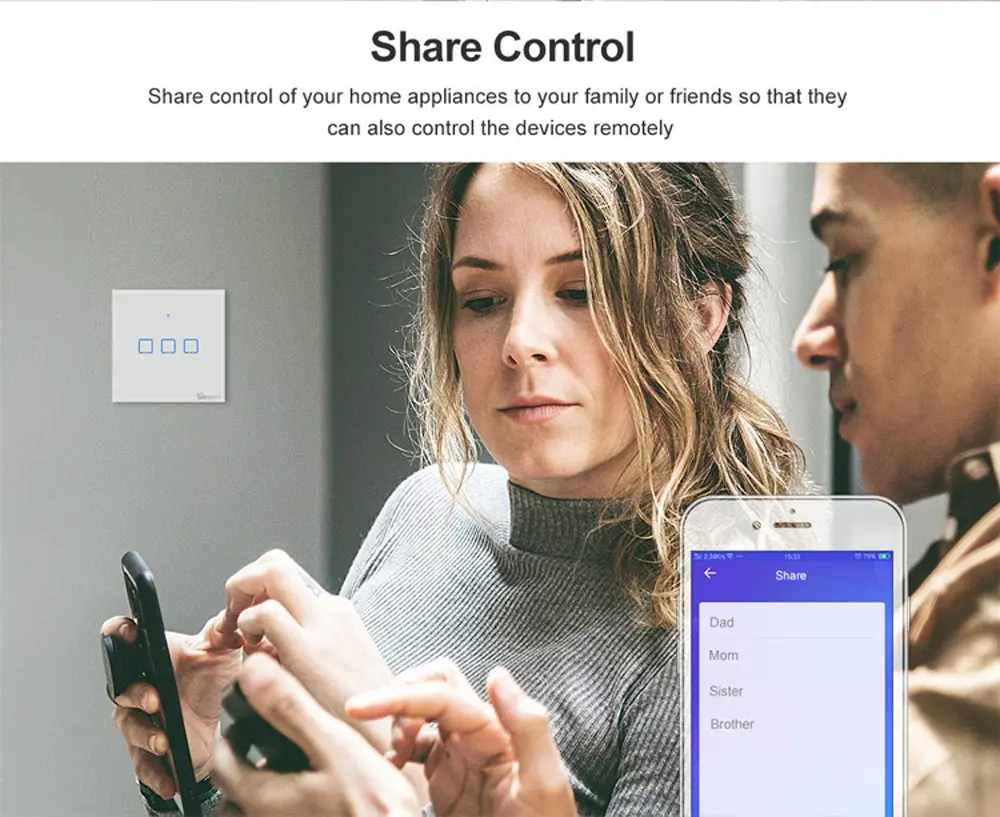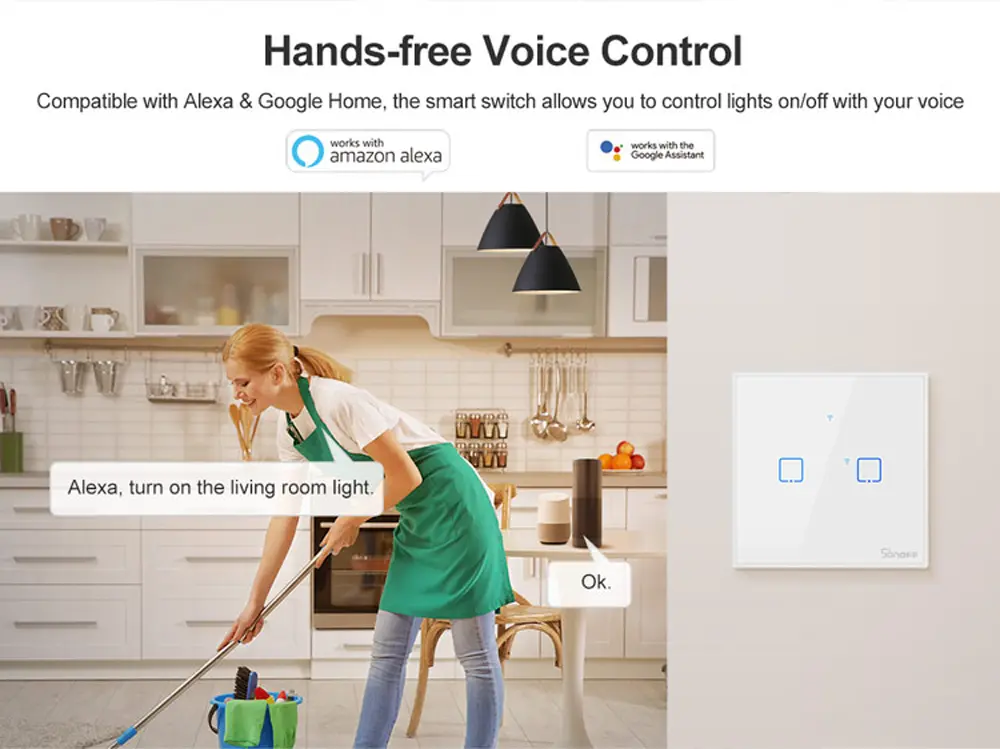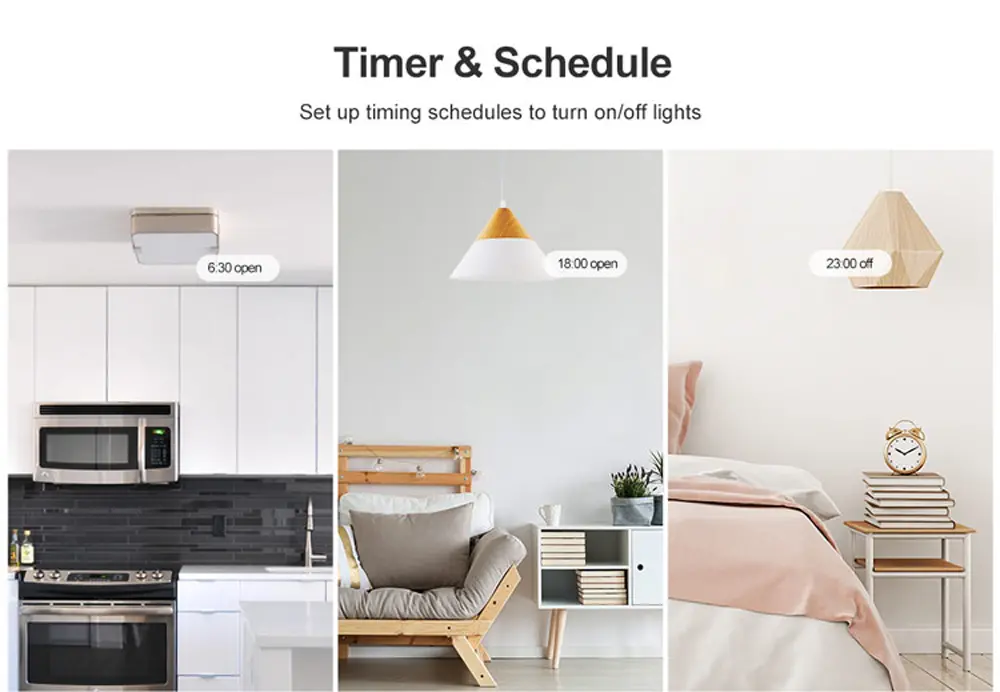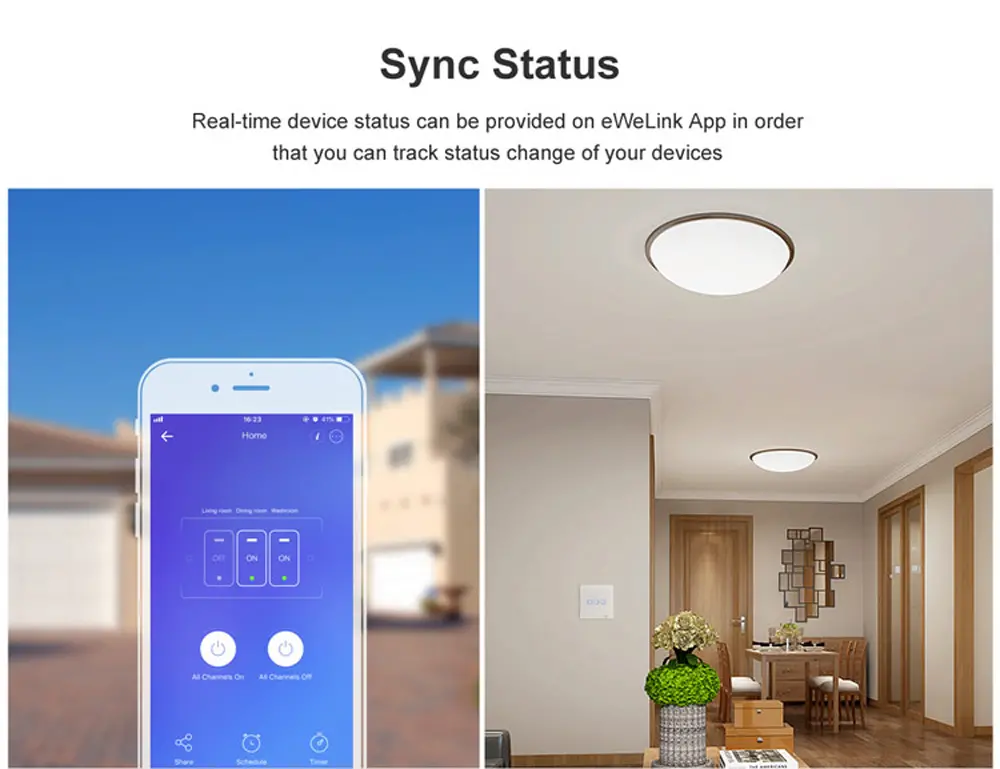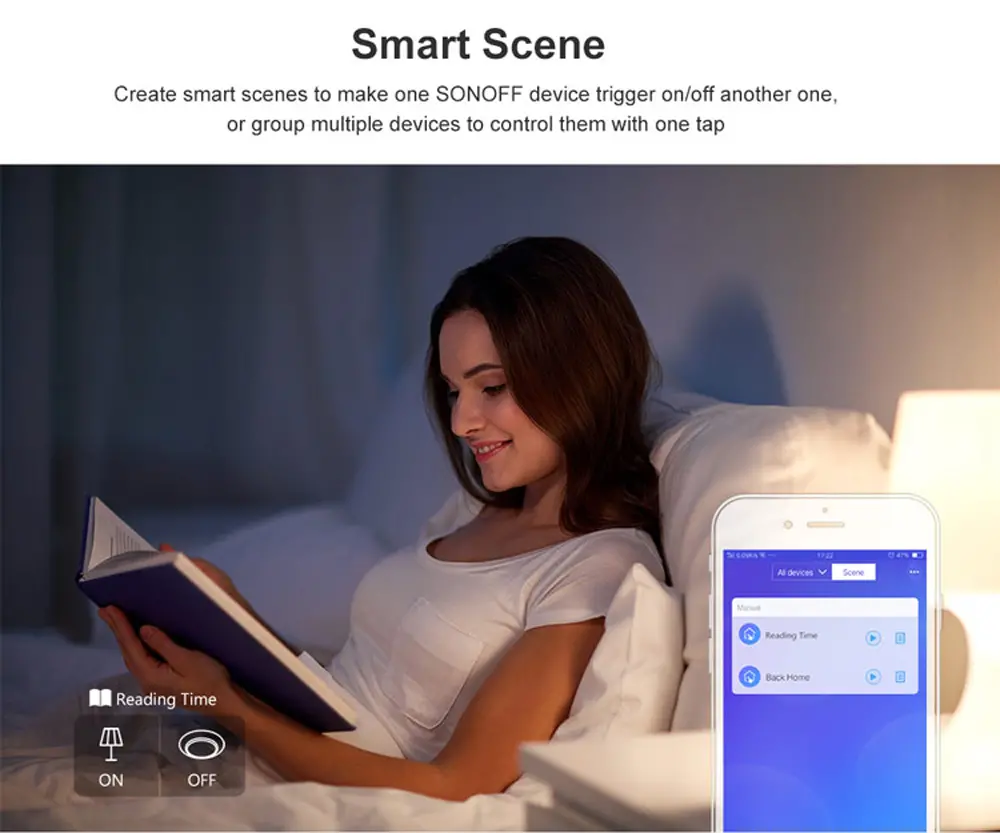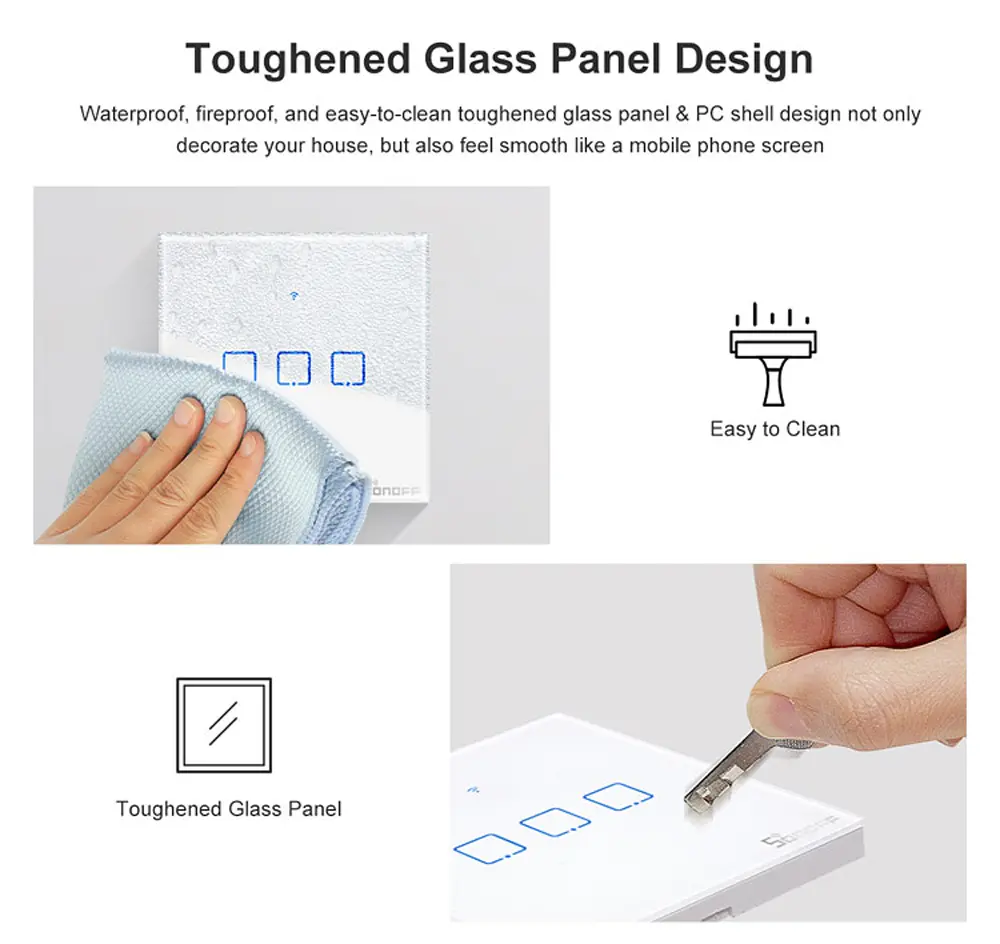 Similar products
Info
Opinions
Be the first to review this product!