Selfie stick, tripod + extra length - BlitzWolf® BW-BS10 Plus 1300 mm long, with pull-out stand, concealed legs, removable remote control
Details
Similar products
Info
Opinions
Details
Extreme length.
1300 mm in size when fully extended, all with a feather weight of 265 grams.
More compact than ever
The legs can be slid into the phone holder when folded, so they are not visible.
Removable Bluetooth remote control
The remote control is independent of the selfie stick, so you can shoot from your phone remotely. Adjust the stand, slide out the controller and it is ready to use.
The Bluetooth remote control can be easily paired with your phone from the phone's Bluetooth menu. After pairing, simply press the button to take the picture.
With a 50mAh battery, you can take up to 15,000 shots.
Wide compatibility
The BlitzWolf BW-BS10 Plus phone holder head supports all devices in sizes from 58 ± 2mm ~ 88 ± 3mm. The remote control does not require any additional application, it is compatible with any version of Android or iOS.
Lightweight and stable
Made of aluminum alloy, the BW-BS10 Plus is light and stable in your hand. The tripod has a rubber insert on the leg for extra stability.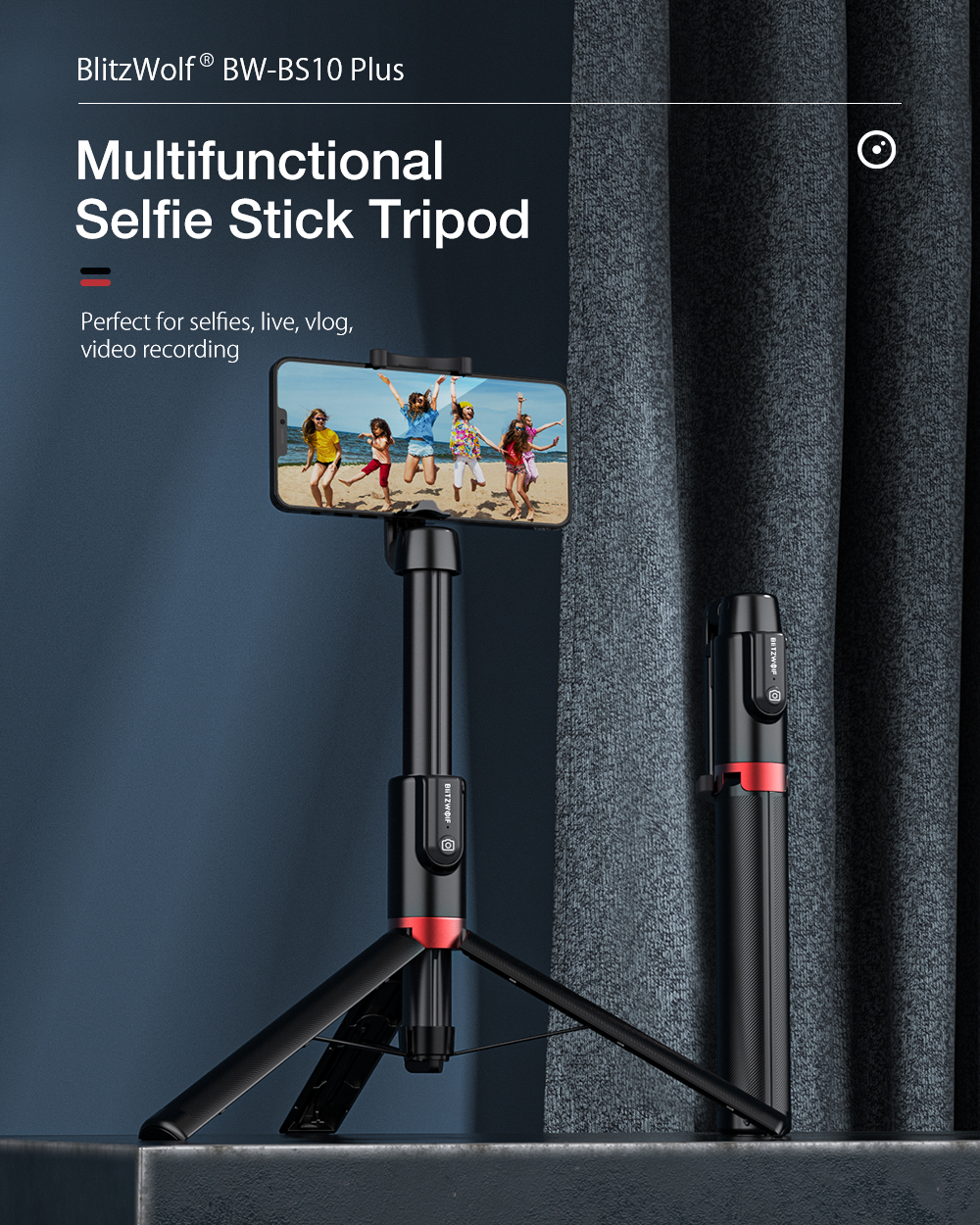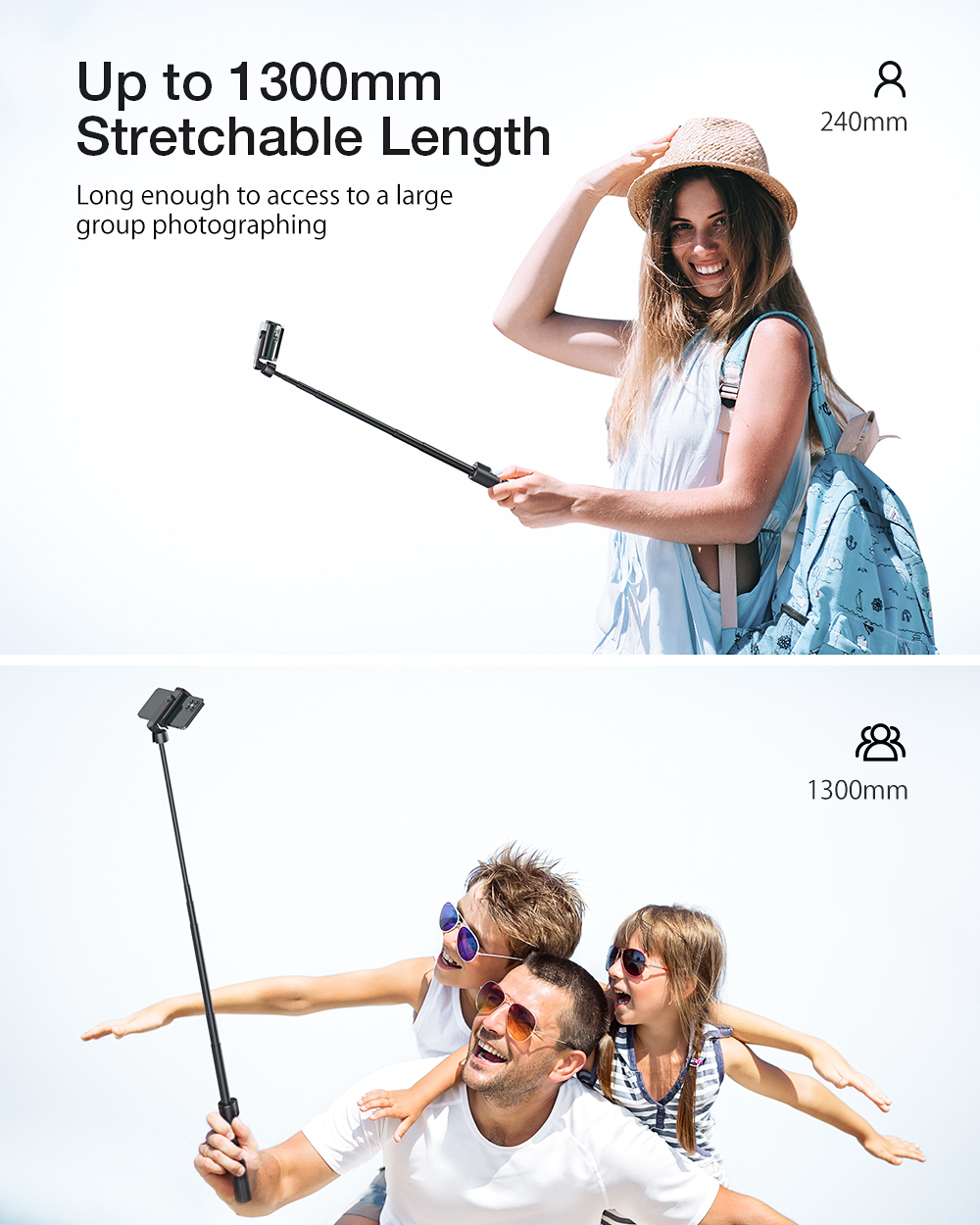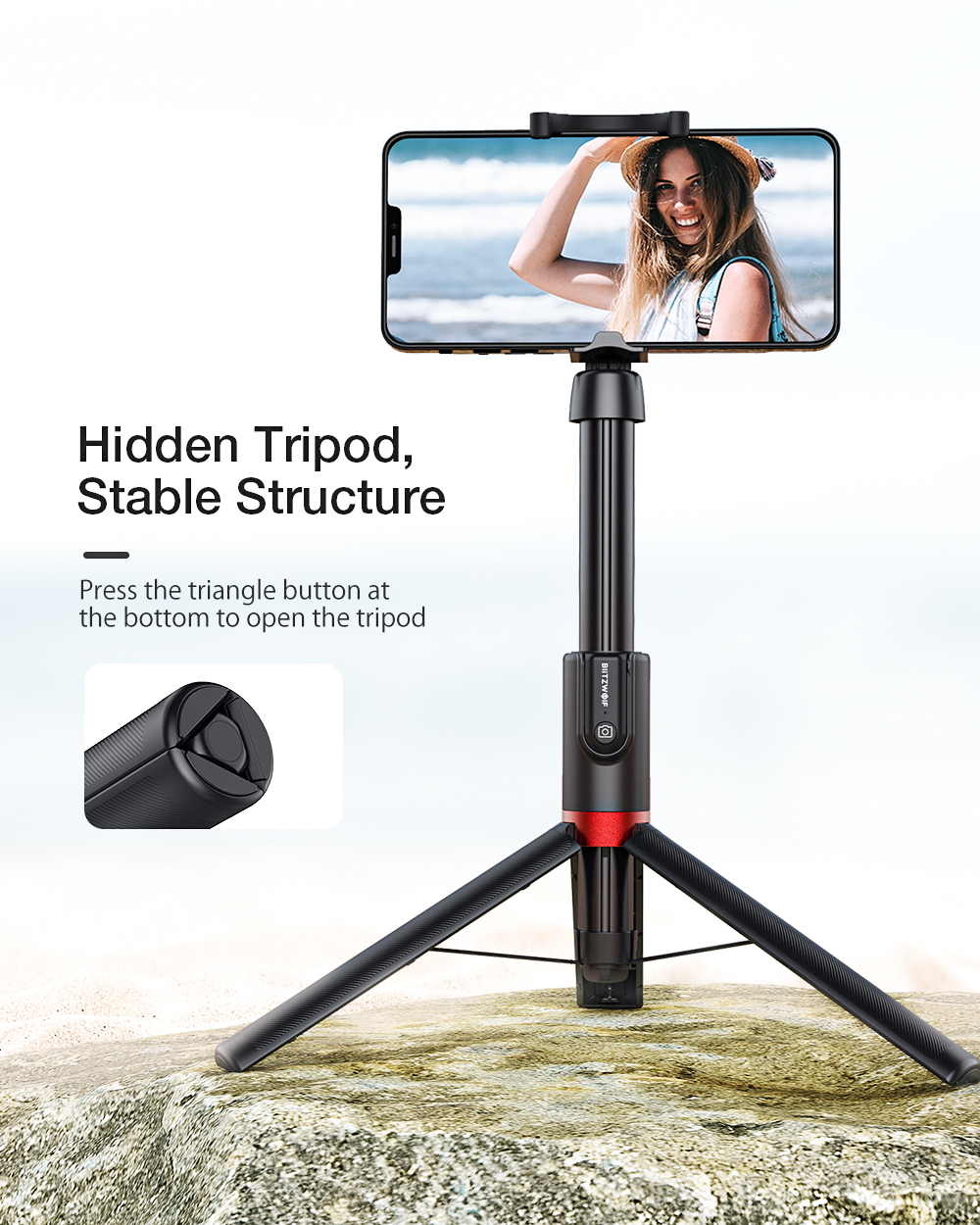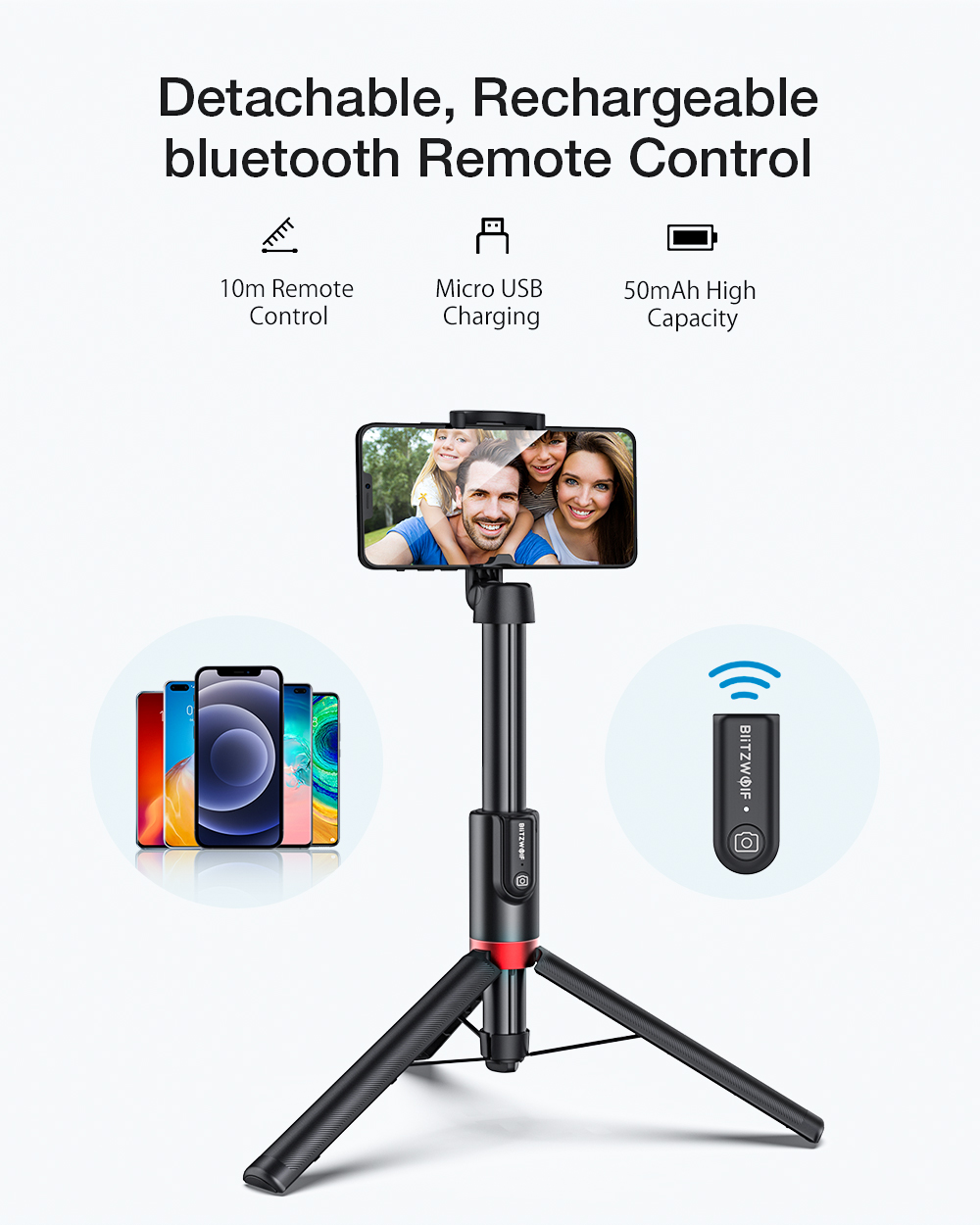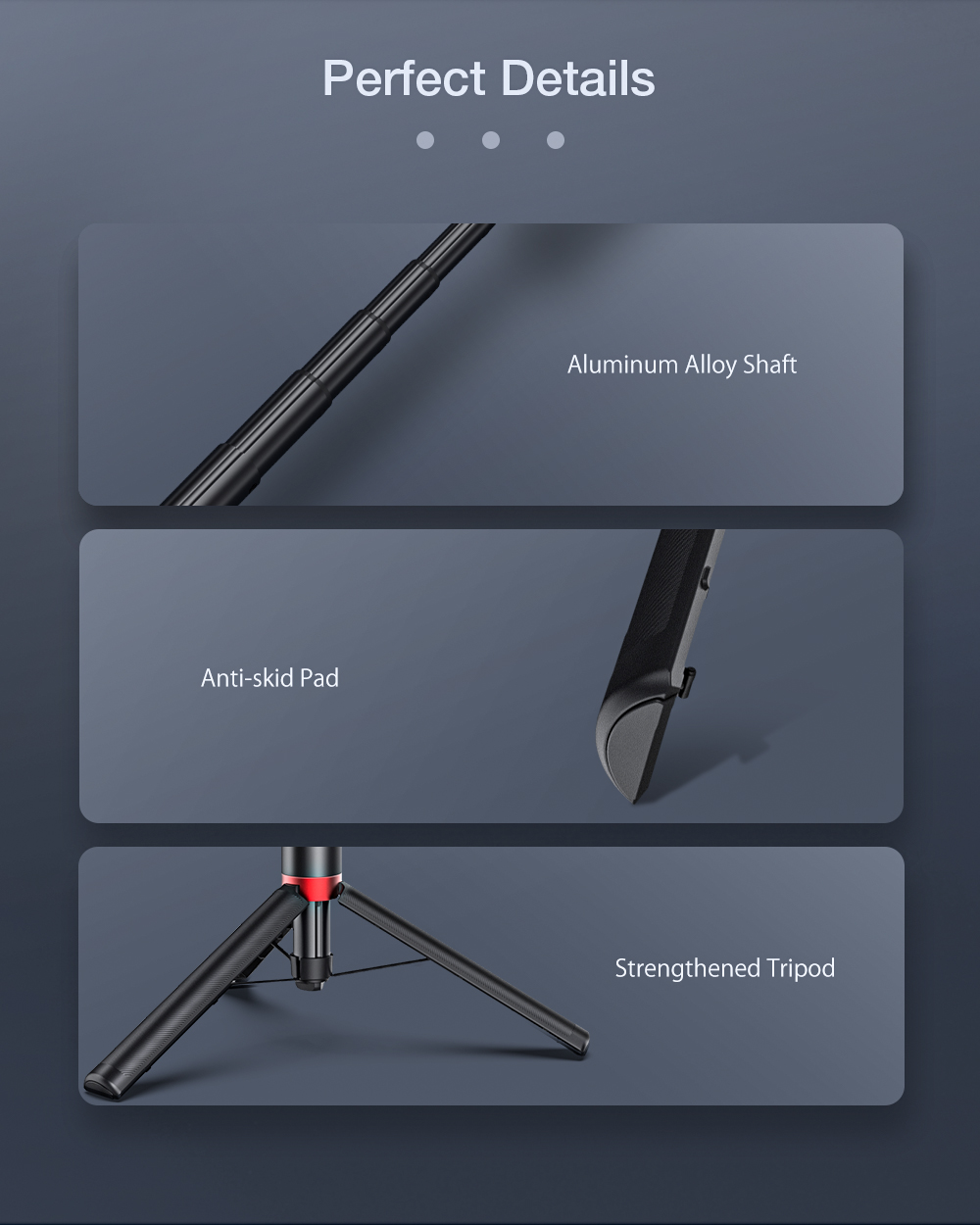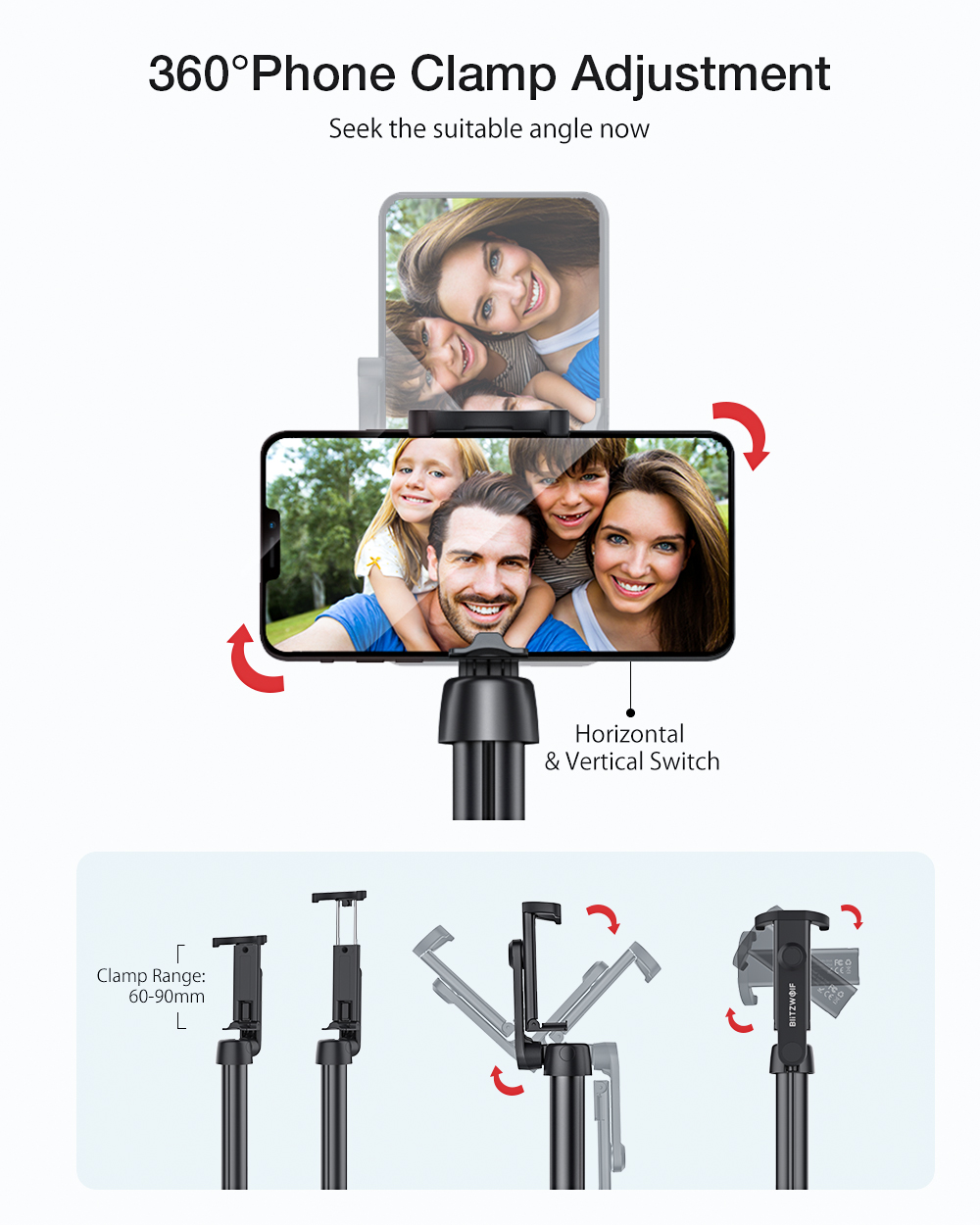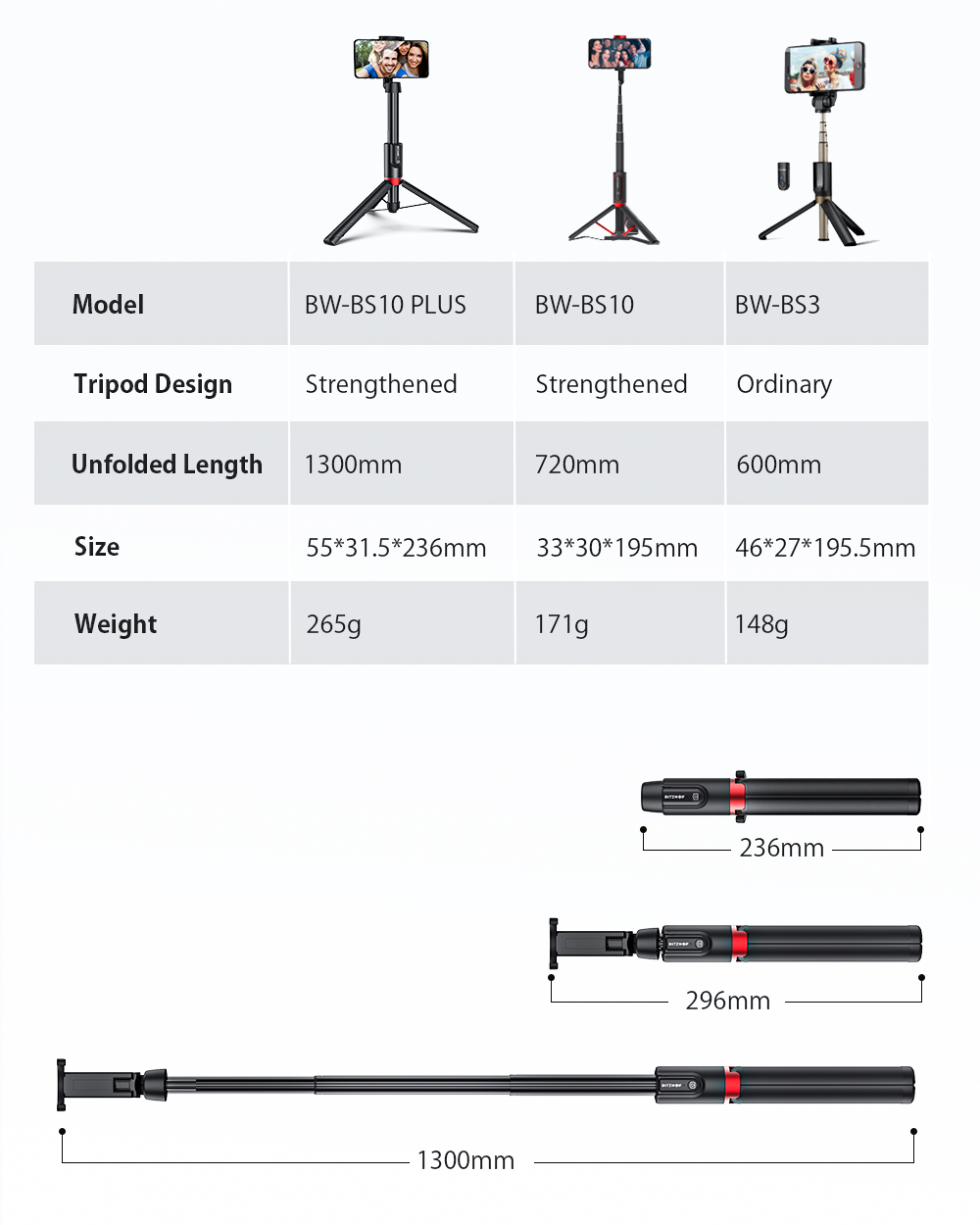 Similar products
Info
Stock
Available for order
Opinions
Be the first to review this product!