Wireless doorbell with kinetic energy - CACAZI FA86 - Range: 150m , 60 ringtones, 5 volumes
Details
Latest development in power supply:
Indoor unit: AC100V ~ 240V 50 / 60Hz
Outdoor unit: No separate power supply is required, when the button is pressed, it generates kinetic energy, so it sends the signal to the indoor unit.
Transmitter distance:
40 meters indoors,
150 meters outdoors.
Ring tone:
You can choose from 60 kind of ringtones to use at a volume between 25 to 85 dB.
Water resistance (outdoor unit):
The protection level IP44 is resistant to any weather.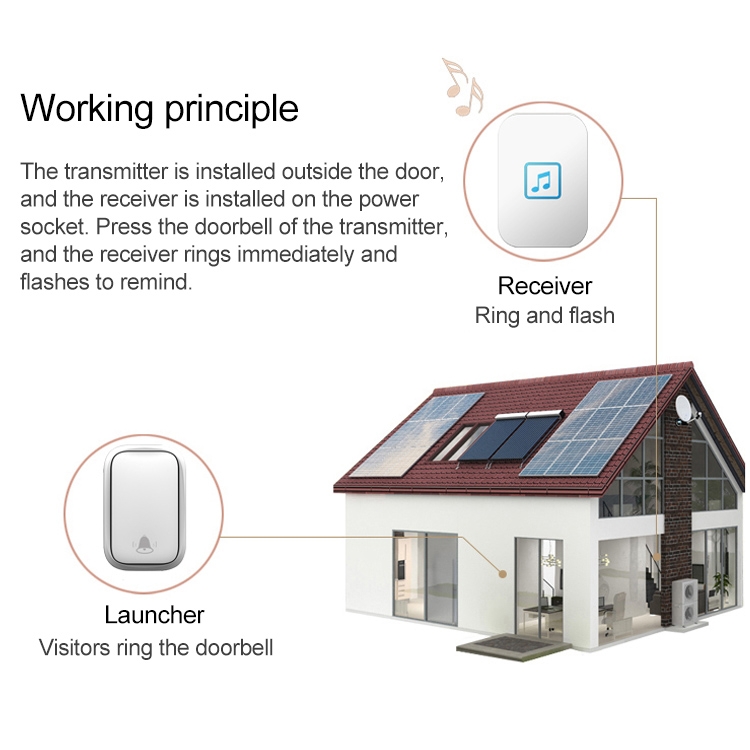 Info
Opinions
Be the first to review this product!