BlitzWolf®BW-AP2 Smart Anion Air Purifier - 500 m³ per hour, 3 in 1 filter, quiet operation
Details
Similar products
Info
Opinions
Details
Why is Anion air filter good for your home?
The negative ion concentration in clean rural air is approximately 2000 ions / cm³. Near waterfalls, this value is much higher, it can reach 100,000 ions / cm³ [source?]. However, in closed rooms and living rooms this number is very low, only approx. 100 ion / cm³. Negative ions are able to bind particles as large as 0.01 micrometers, thus neutralizing microorganisms (viruses, bacteria, etc.) present in the air, pollen that causes allergic symptoms, and particles and powders that cause unpleasant odors. Negative ions increase the oxygen-binding capacity of living cells and also play a role in regulating the level of serotonin in the brain, an important component of the nervous system: its disorders are linked to various anxiety disorders.
Operation of the equipment
The ionizer creates a naturally occurring anion concentration in the vicinity of waterfalls in an enclosed atmosphere, during which oxide ions (O2-) are formed.
According to some sources, negative ions in the room "attract" dust particles, other fungal, spore and smoke particles present in the air. The dirt thus collected is absorbed electrostatically by metal plates which can be removed for periodic cleaning.
Properties
- Helps to remove unpleasant odors (tobacco smoke, dog odor, cooking, etc.) and pollen from the air.
- Air purifier is recommended for rooms of 35-60 m².
- Application control, timing
- Discreet lighting.
- Night silent mode.
- Filter status feedback.

What is a 3 in 1 filter?
- Fine pre-filter: filters out hairs and animal hair from the air
- HEPA filter: filters out pollen, 99.97% of barter.
- Foil filter: its activated carbon filter neutralizes unpleasant odors and smoke

Install the Blitzwolf® BW-AP2 air filter in 6 easy steps:
1. Download the app called BlitzWolf to your phone, be it Android or iOS and select the "Add Devices" button in the top right corner.
2. Turn on the power and turn the Blitzwolf BW-BW-AP2 on and off 3 times. The lamp will flash quickly. After that you have to confirm on the application: "Confirm the light slwoly blink")
3. Select and enter the password for your home wireless network.
4. Tap the "Go connect" button and select the Wifi Hotspot named "Smart_life_xxxxxx".
5. Go back to the BlitzWolf main page and wait for it to connect.
6. Tap the "Completed" button.
You can set up timing, automatic operation, in cooperation with your other smart devices.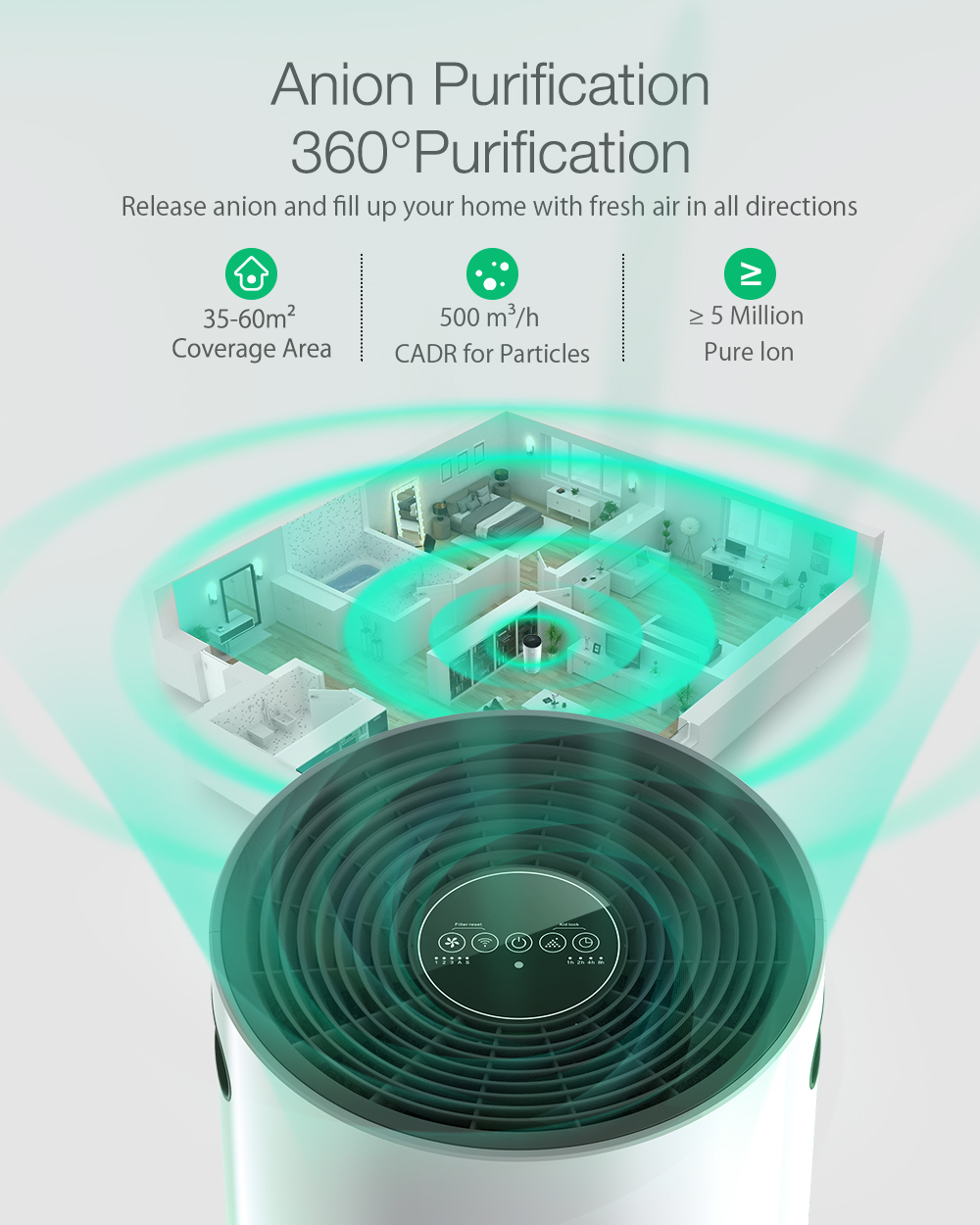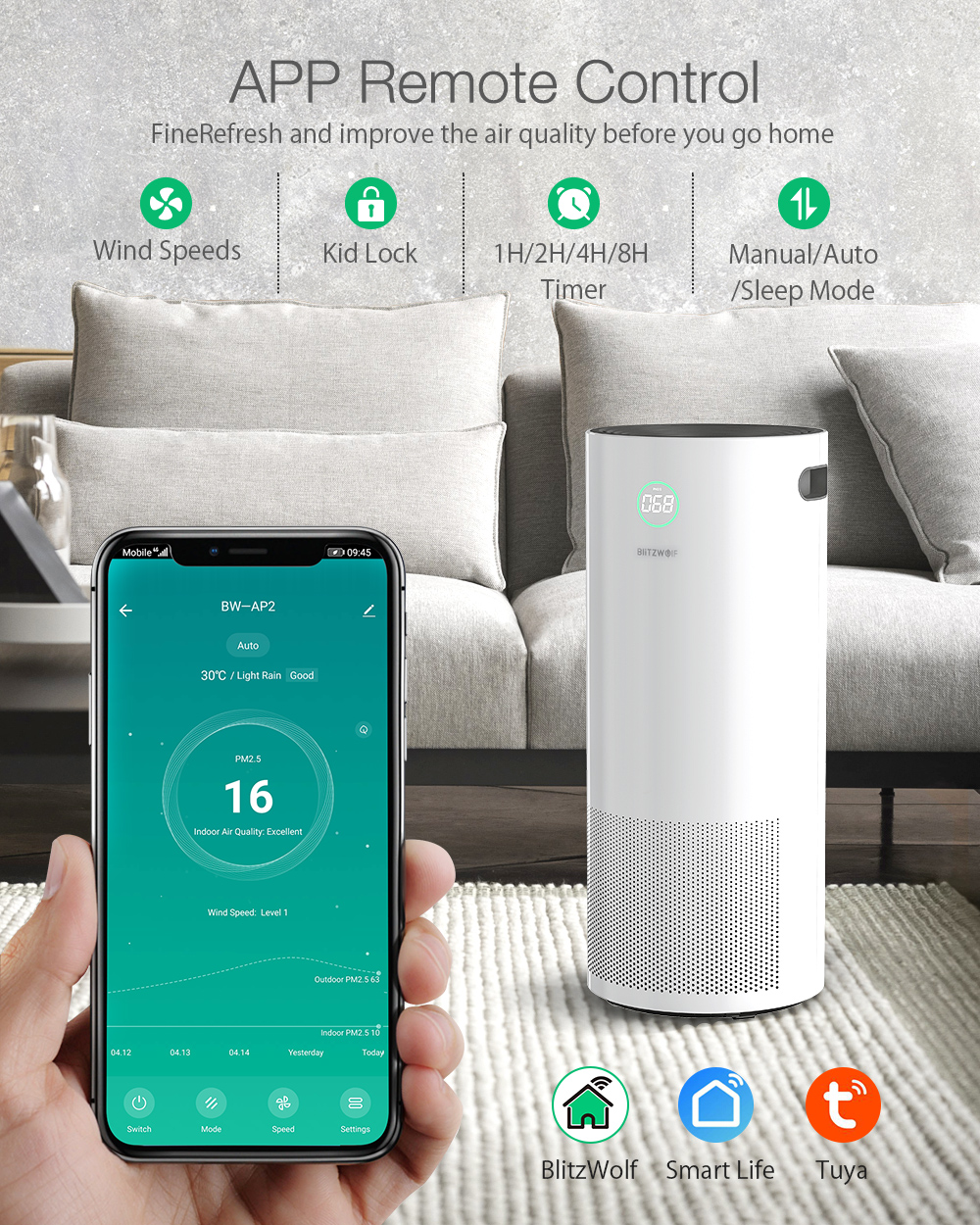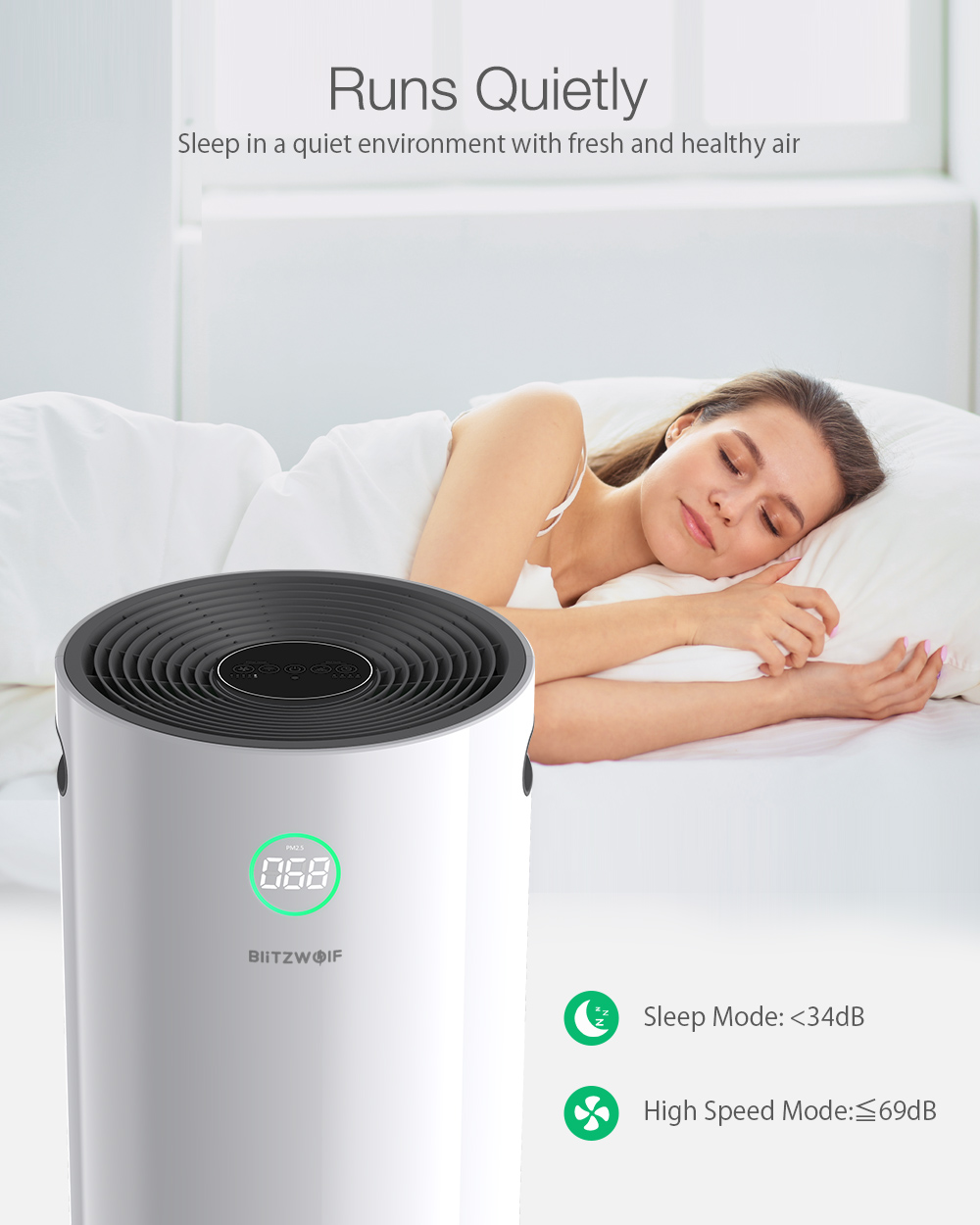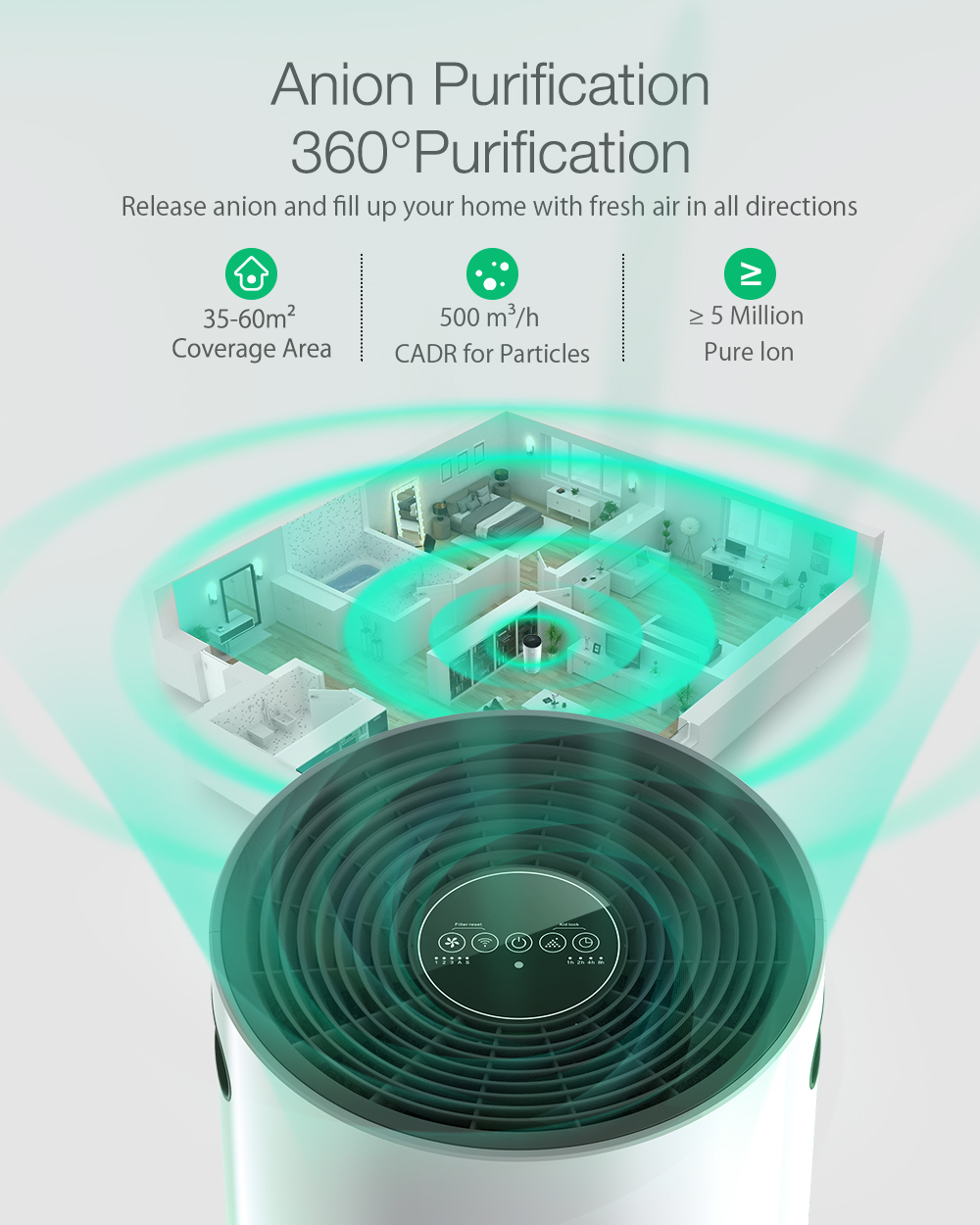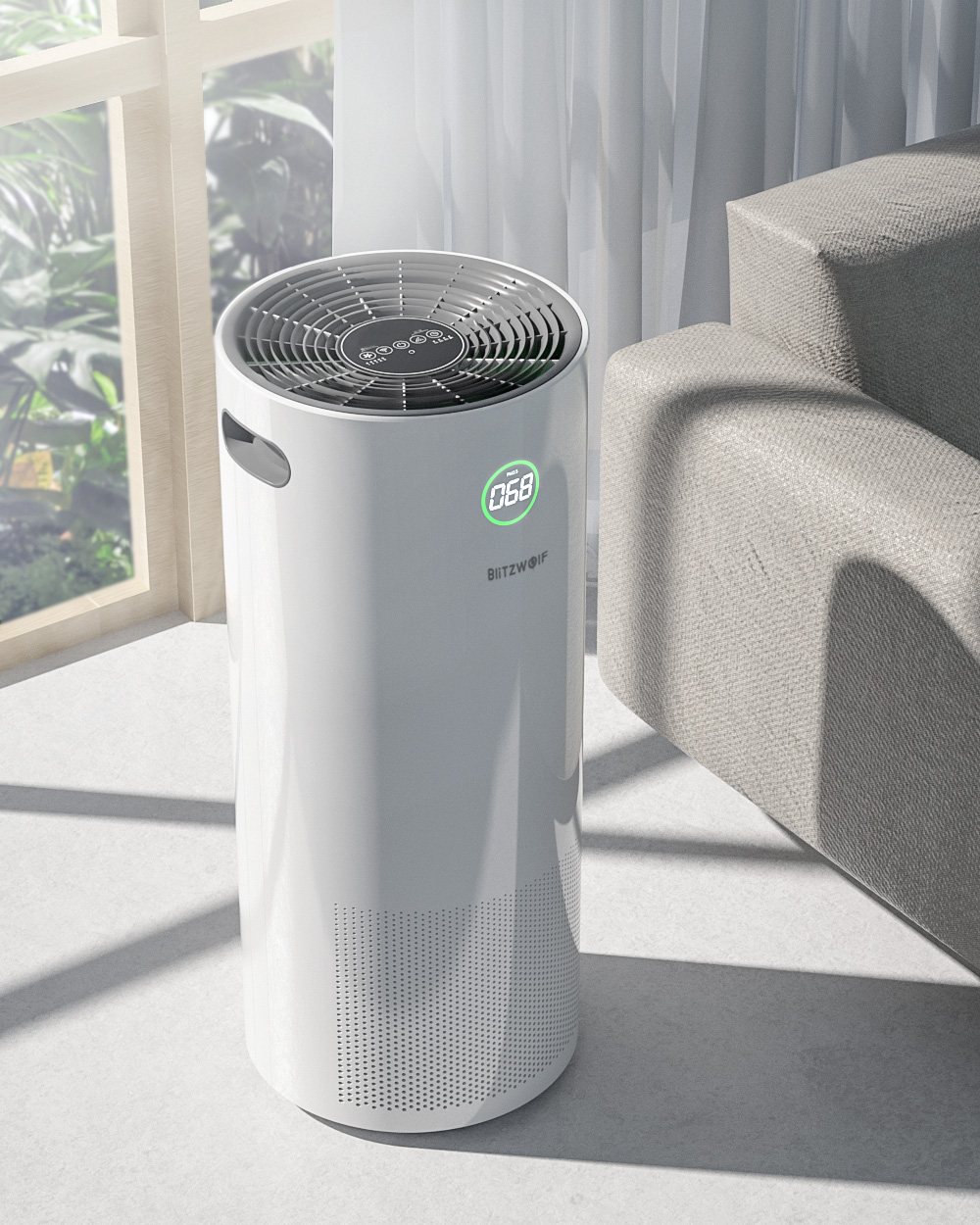 Similar products
Info
Opinions
Be the first to review this product!