Wall-mounted WiFi Smart IP Camera - Blitzwolf®BW-SHC1 Wall-mounted Indoor WiFi Smart IP Security Camera with 3 Connection Options, 1080P High Definition, Time Axis Video Playback, Motion Tracking
---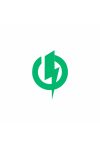 Live video wherever you are - with the help of your phone, you can see the image anywhere on the Internet.
Smart Deployment - Easy to set up by car, by anyone.
At night - the camera is 10 meters away at night
Motion Detector - Set to record video only when motion is detected.
355 ° adjustable
Sound - Built-in, noise-canceling microphone and speaker to talk between the remote phone and the camera.
SD card and Cloud image, video can be recorded on the SD card inserted in the camera, or after uploading the data uploaded to Tuya Coud Storage can be played back at any time.
Reviews of the product
Be the first to review this product!