BlitzWolf BW-BS3 sport Extendable Selfie Stick Tripod with Wireless Remote
---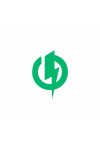 Selfie Stick Bluetooth, BlitzWolf Extendable Selfie Stick Tripod with Wireless Remote for iPhone X/iPhone 8/8 Plus/iPhone 7/7 Plus/iPhone 6 Plus, Galaxy S9/S9 Plus/S8/S8 Plus/S7/Note 8, Huawei, More.
The BS3 sport type selfie also has a features as 1/4 inch, sport-sized camera with standard screws. This is the difference between BS3 and BS3 sport
Reviews of the product
Be the first to review this product!