Intelligent wall switch - BlitzWolf® BW-SS2 RF 433Mhz intelligent wall switch - with kinetic energy (no battery required)
Details
Similar products
Info
Opinions
Details
Control your home device with a physical switch (or with additional BW-SS1 accessory via your phone) with the Blitzwolf® BW-SS2 R455 Mhz smart wall switch. The switch generate energie when pressed and is able to give a signal to the controller within 30 to 80 meters. Because of this there is no need for a battery or cable power source, we can place the SS2 anywhere within 30 to 80 meters.
We can control all kinds of devices what operating on 433 Mhz, or we can supplement it with the WIFI switch of Blitzwolf BW-SS1 and control the e.g. the lighting.
Possible usage:
- 1 lamp (lamp circuit, with any number of lamps) + 1 BW-SS2 switch
- Multiple BW-SS2 switches 1 lamp (lamp circuit with any number of lamps)
So e.g. without wiring, an alternating circuit can be designed, e.g. With 3 BW-SS2 switches that can be placed anywhere within range (30-80m).
Pairing steps:
1. Press and hold the switch for 3 seconds until the indicator light starts flashing.
2. Press one of the switches 4 times within 1 second.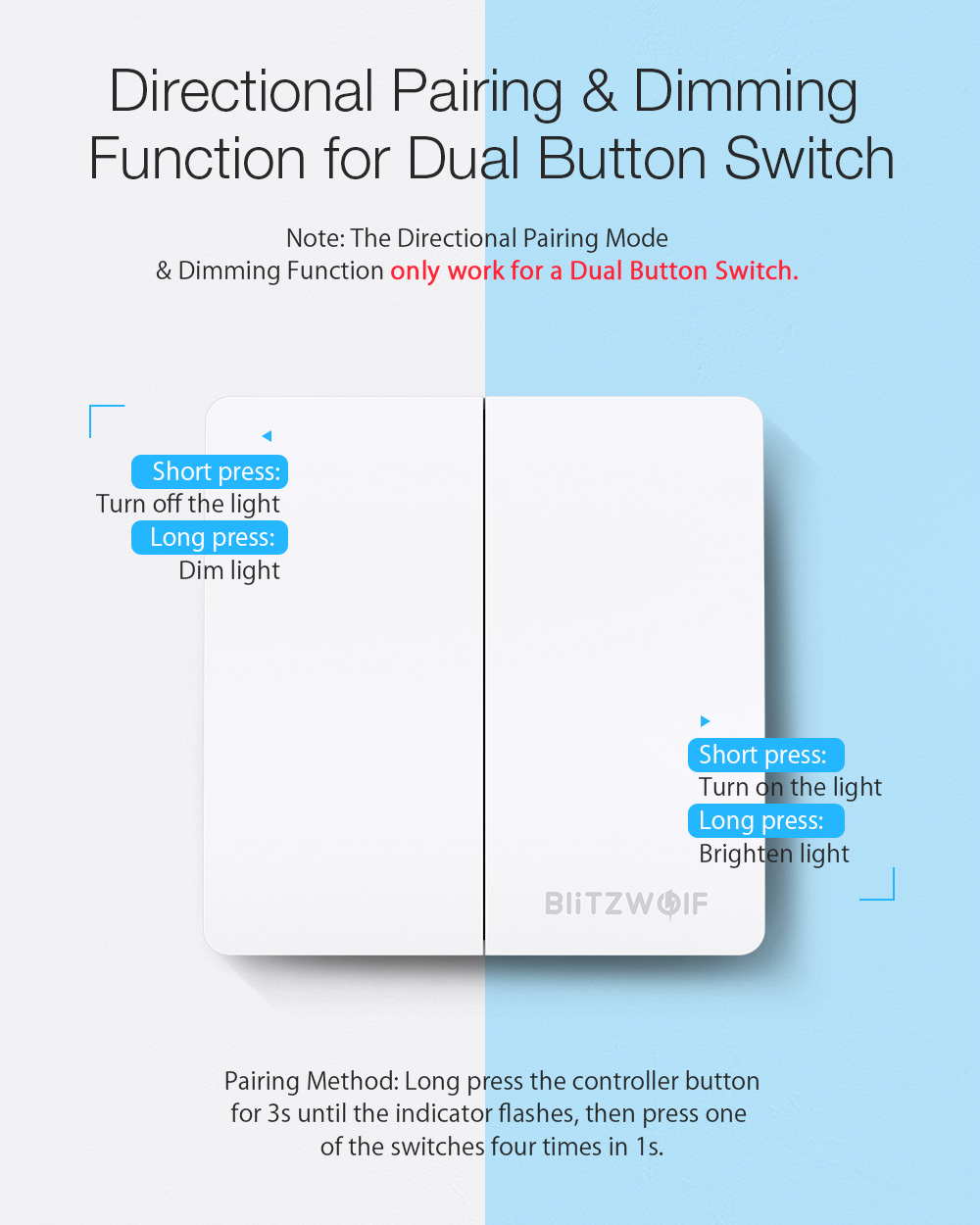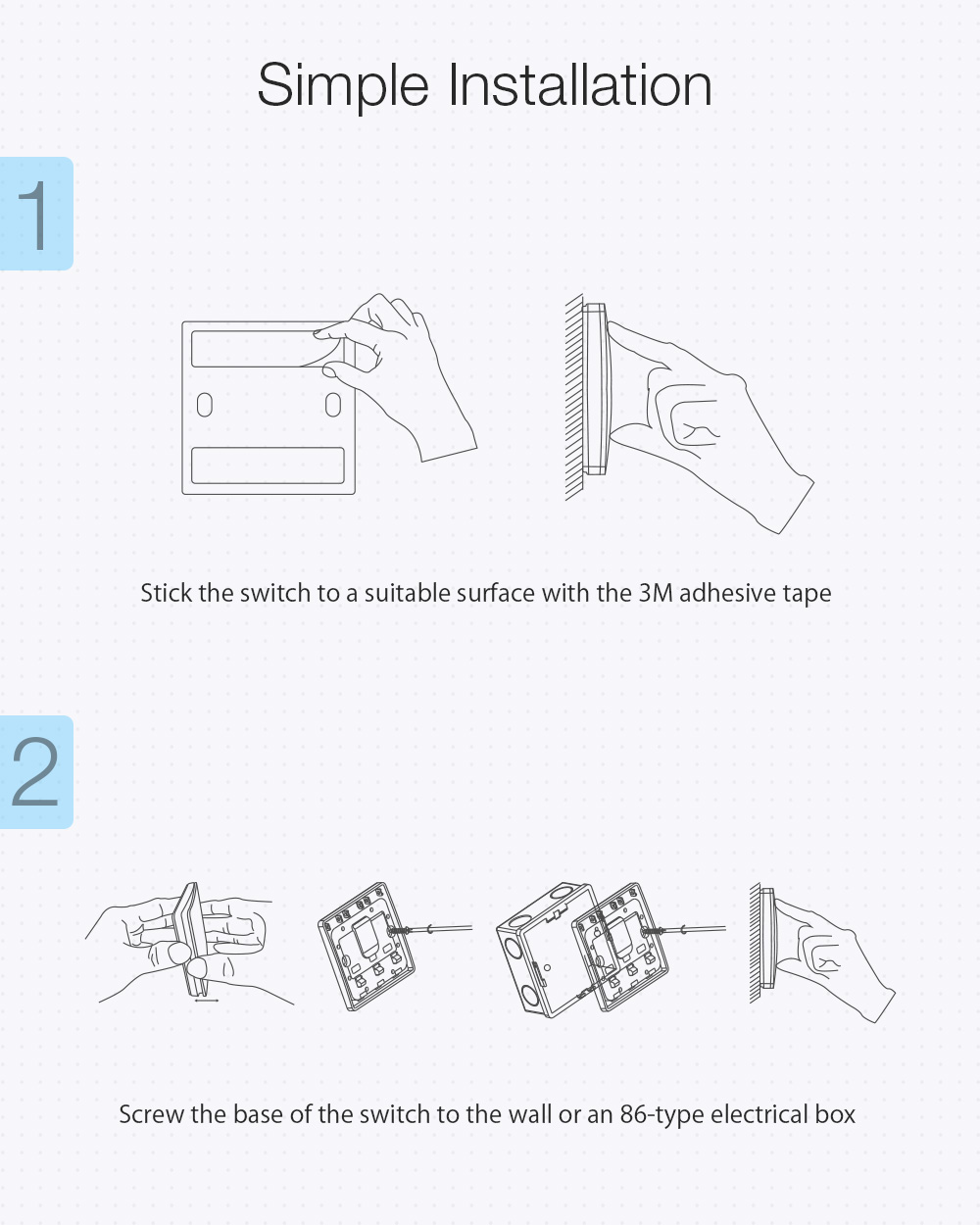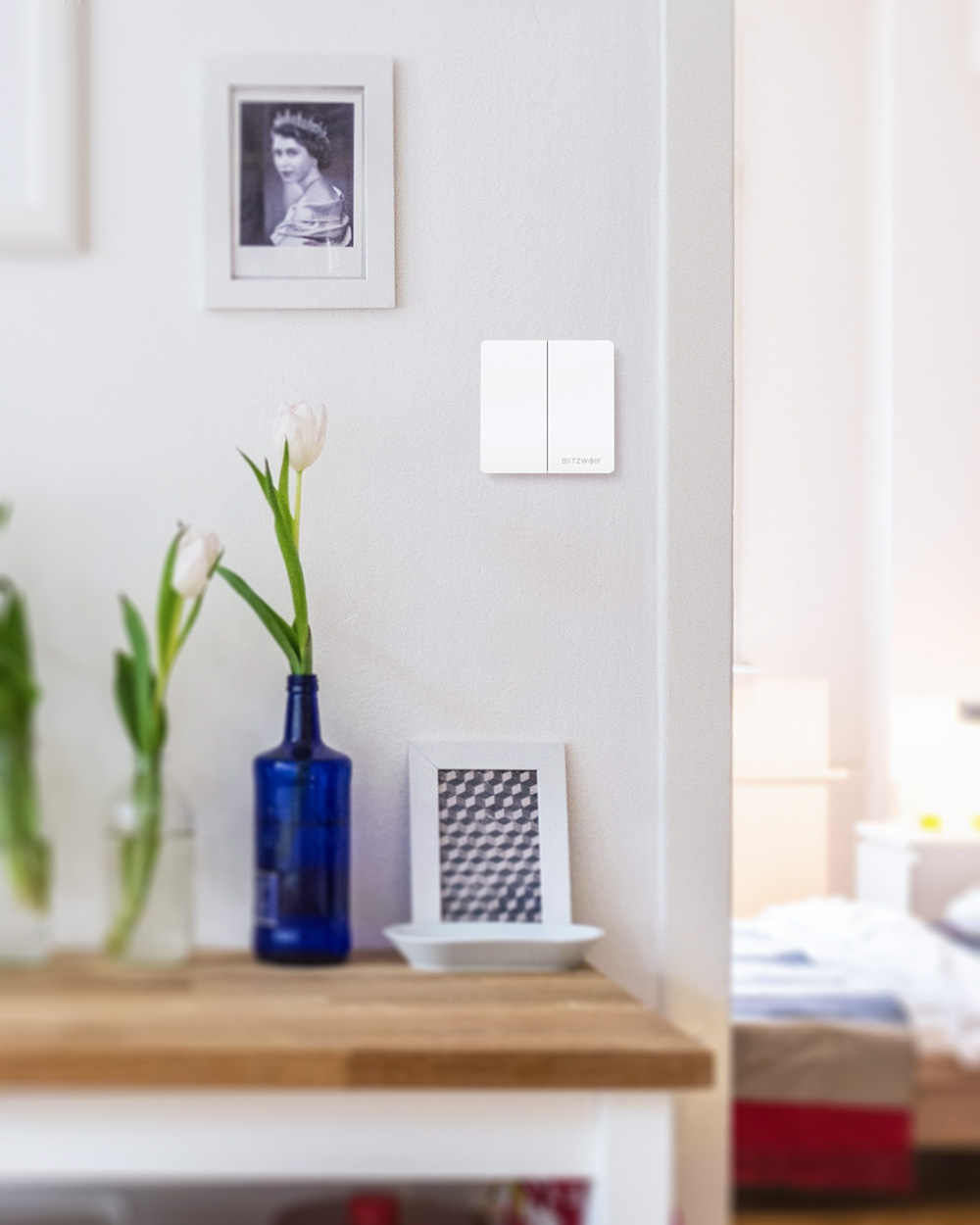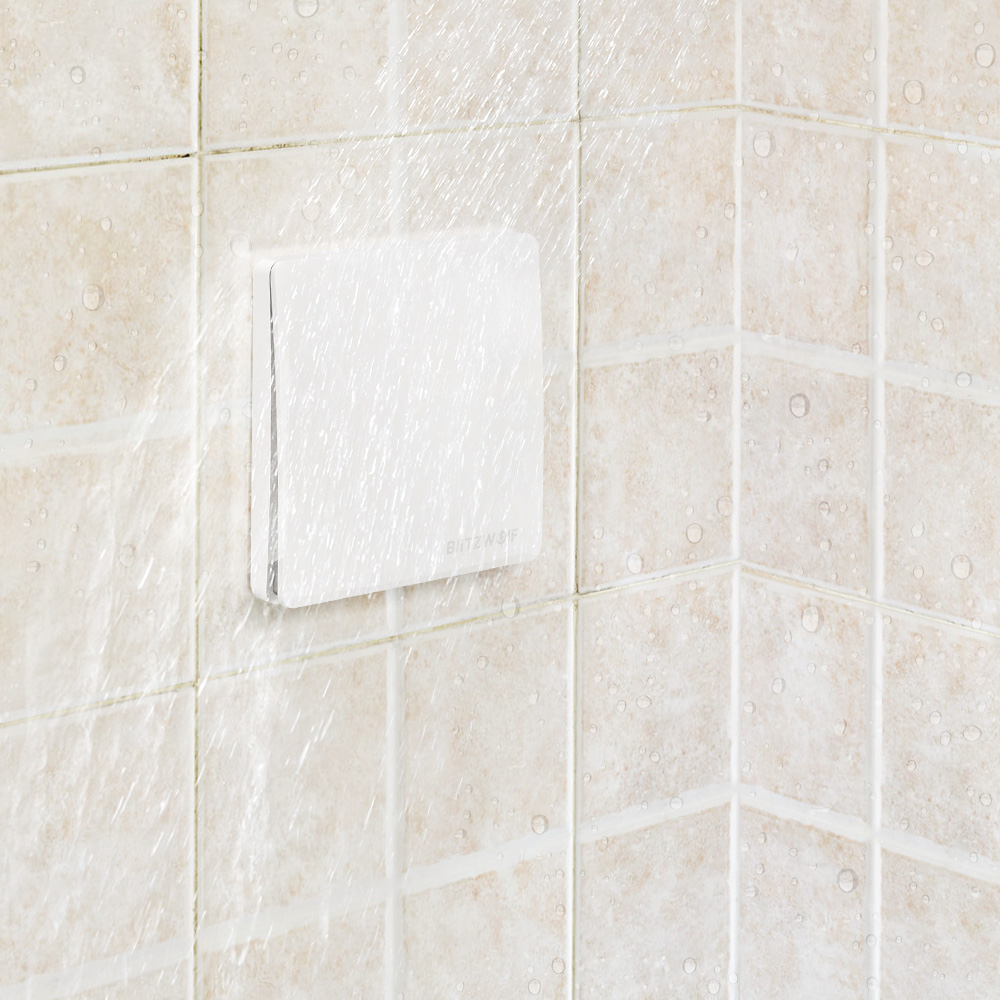 Similar products
Info
Opinions
Be the first to review this product!