Details
Similar products
Info
Opinions
Details
The Lenovo Watch 9 combines a sleek, sleek design with a classic look and a sophisticated, sophisticated interior.

What is a hybrid smart watch?
A hybrid smartwatch (as its name suggests) is a mixture of a watch with a classic flash dial and a smartwatch. It looks exactly like a traditional watch, but inside it has a number of smart features: motion sensor, sleep monitor, calorie burner, pedometer, reminders, continuous heart rate monitor and much more…
Whether it's walking, training, or sleeping, it continuously records data to your smartphone, which you can view (or later sync) on your smartphone via the app. In addition to the steps taken, you can also track your calories burned and heart rate using the device.
Reminder and alert functions: with an adjustable reminder time, inactivity monitor, incoming call notification and loss and device search functions make everyday life easier.
What does Lenovo Watch 9 can do for you?
Fitness, sports functions:
Calorie burn calculation, step count, distance measured
Notification features
Incoming call notification, application notifications and SMS notification, incoming message display
Health features
Movement reminder, sleep quality monitoring, fluid intake reminder
Other
Alarm clock, time, date display, anti-theft
Hypoallergenic replaceable silicone strap
The standard, replaceable watch strap made of 20 millimeters of medical-grade hypoallergenic silicone fits well to the wrist. It is absolutely comfortable to wear.
The 40 mm case is made of 316L surgical steel, which is a special type of steel that, by adding other elements, acquires a property that makes the material allergy-free, wear-resistant, stainless, acid-resistant. The PVD coating results in a layer about 1 micron thick that is tightly bonded to the base material and will not peel off as a result.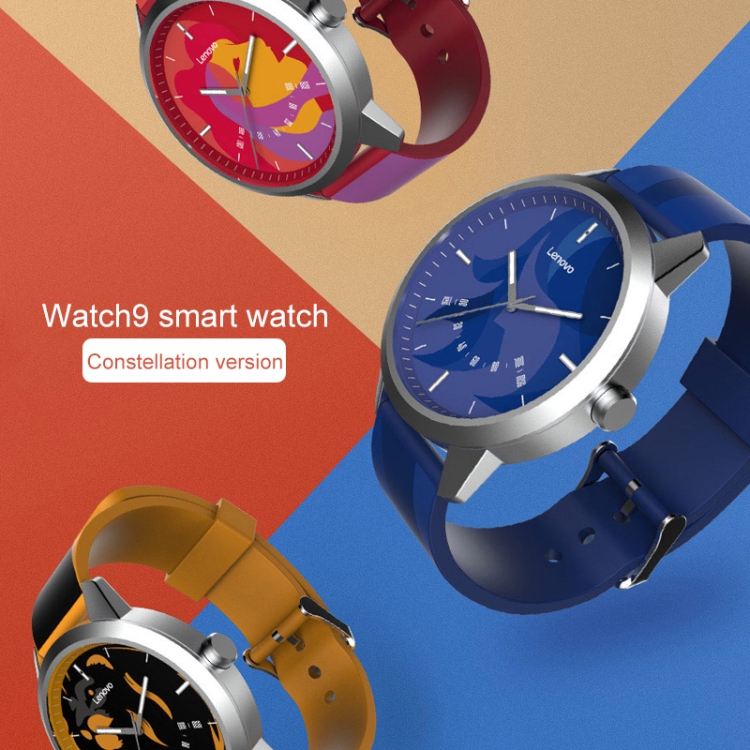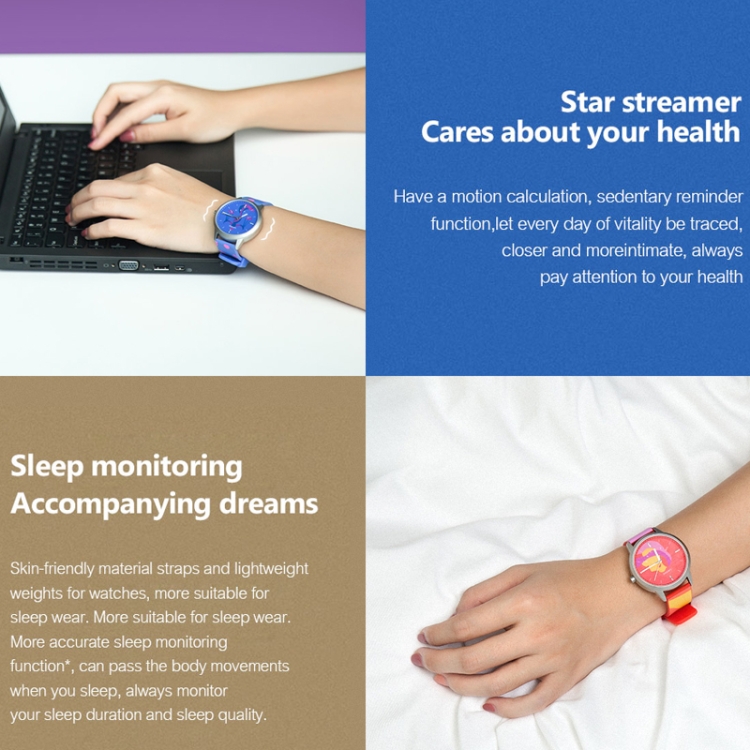 Similar products
Info
Opinions
Be the first to review this product!