Details
Similar products
Info
Opinions
Details
Make a smart lamp from your simple home lamp!


Install the Blitzwolf® BW-LT30 smart size E27 lampholder in 6 easy steps:
1. Download the app called BlitzWolf to your phone, be it Android or iOS and select the "Add Devices" button in the top right corner.
2. Turn on the power and turn the Blitzwolf BW-L30 smart lamp socket on and off 3 times. The lamp will flash quickly. After that you have to confirm on the application: "Confirm the light slwoly blink")
3. Select and enter the password for your home wireless network.4. Tap the "Go connect" button and select the Wifi Hotspot named "Smart_life_xxxxxx".
5. Go back to the BlitzWolf main page and wait for it to connect.
6. Tap the "Completed" button.
You can set timing, automatic operation, in cooperation with your other smart devices. If you integrate with Google Home or Alexa, you can also control by voice!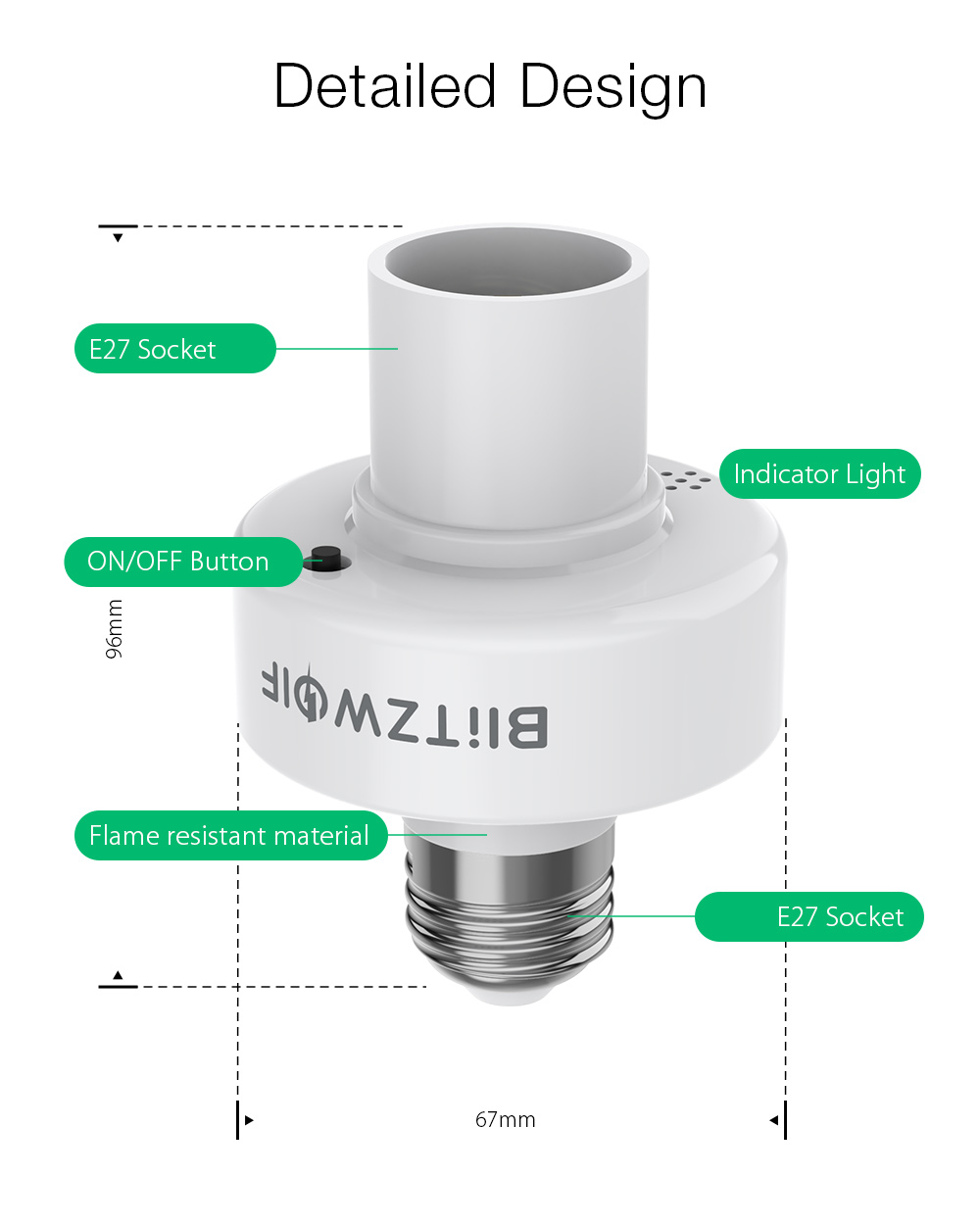 Similar products
Info
Opinions
Be the first to review this product!