BlitzWolf® BW-SM1 SMART table grill - 7 grilling / grill functions, excellent grilling results
Details
Similar products
Info
Opinions
Details
Grill with this indoor grill in a professional way and delight your loved ones by preparing the meat the way they like it - from the bloody to the well-baked level
The BlitzWolf® BW-SM1 table grill with intelligent electrical technology:
it automatically adjusts the grilling parameters according to the thickness of the ingredients, thus achieving perfect grilling results.
Built-in fans:
Built-in fans ensure heat distribution throughout the oven surface
Oil holder:
With the built-in oil holder, you can ensure the removal of excess grease and oil
Discover the experience of using an indoor electric grill:
The intuitive grilling assistant guides you step-by-step through grilling, which is just an arm's length away from you: so you know when to add and remove meat, or when it stays bloody (rare), medium-cooked (medium) or well-done (well-done).
The BW-SM1 grill's powerful baking function also allows for excellent toasting. The meat is perfectly browned in the grill, in a quality comparable to that of a restaurant.
2 ways to use:
SMART mode:
1. Turn it on
2. When the LED display appears, select the food category
3. When the preheating is complete, you will hear a beep, then place the food.
4. After inserting the food, the BW-SM1 measures the thickness of the food in 5 seconds to calculate the time and temperature for grilling / baking.
5. When done, the grill will beep again. Take out the food at the Rare, Medium, or Well Done display, depending on how overcooked you like it.
Normal barbecue mode:
1. Set the grill to 180 degrees
2. Turn it on
3. Set the baking category to M and confirm with OK.
4. When the BW-SM1 has reached the correct temperature, put in the food.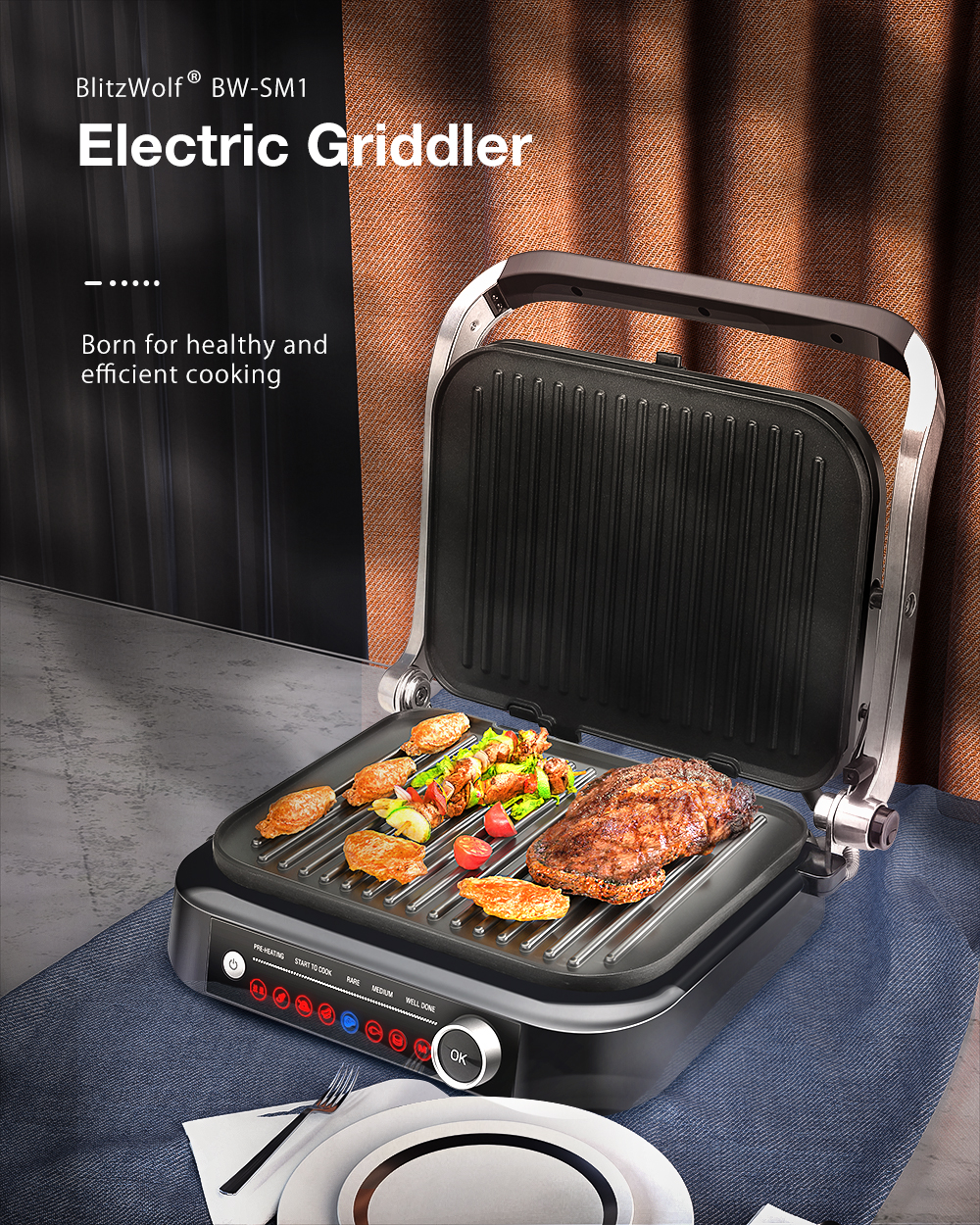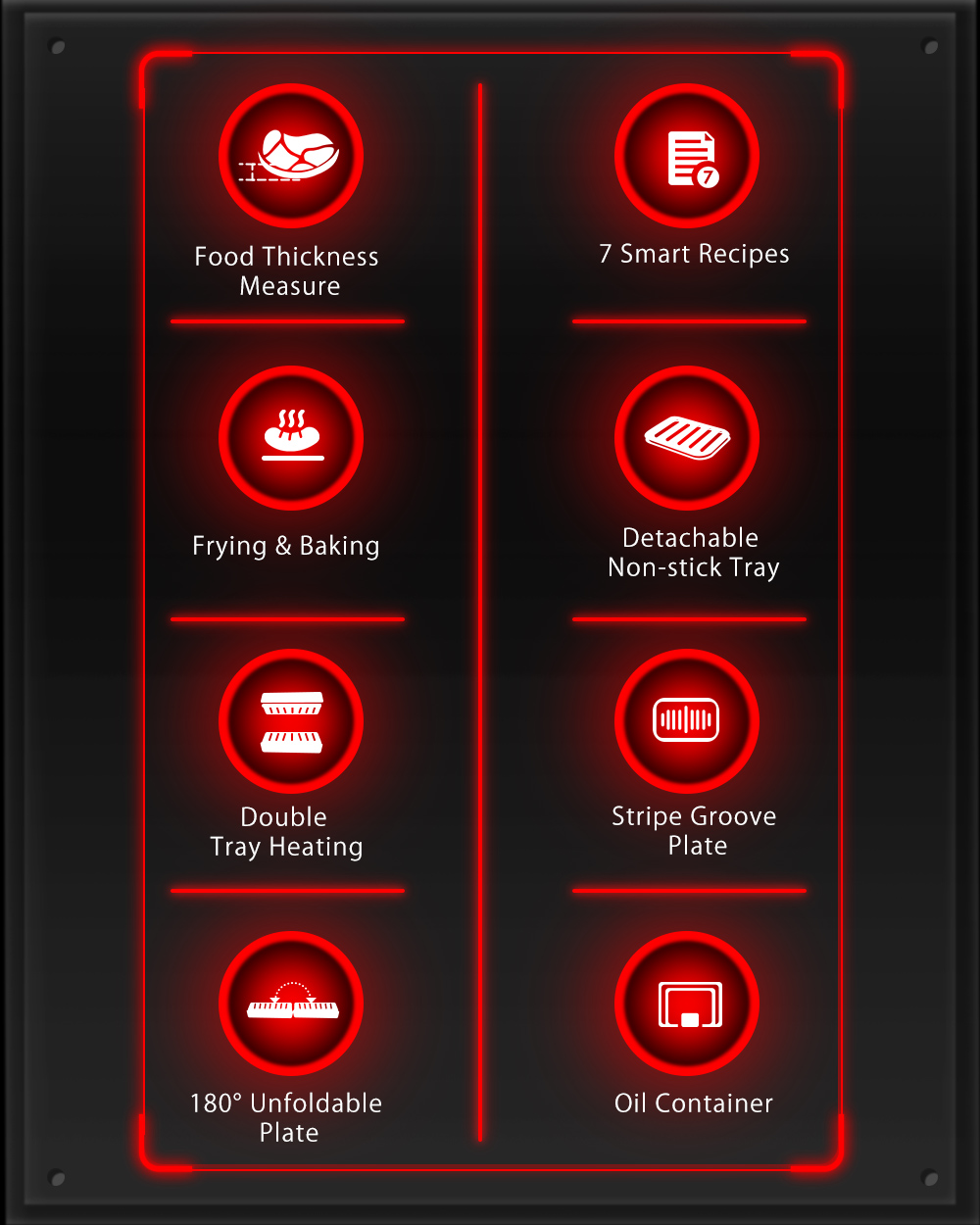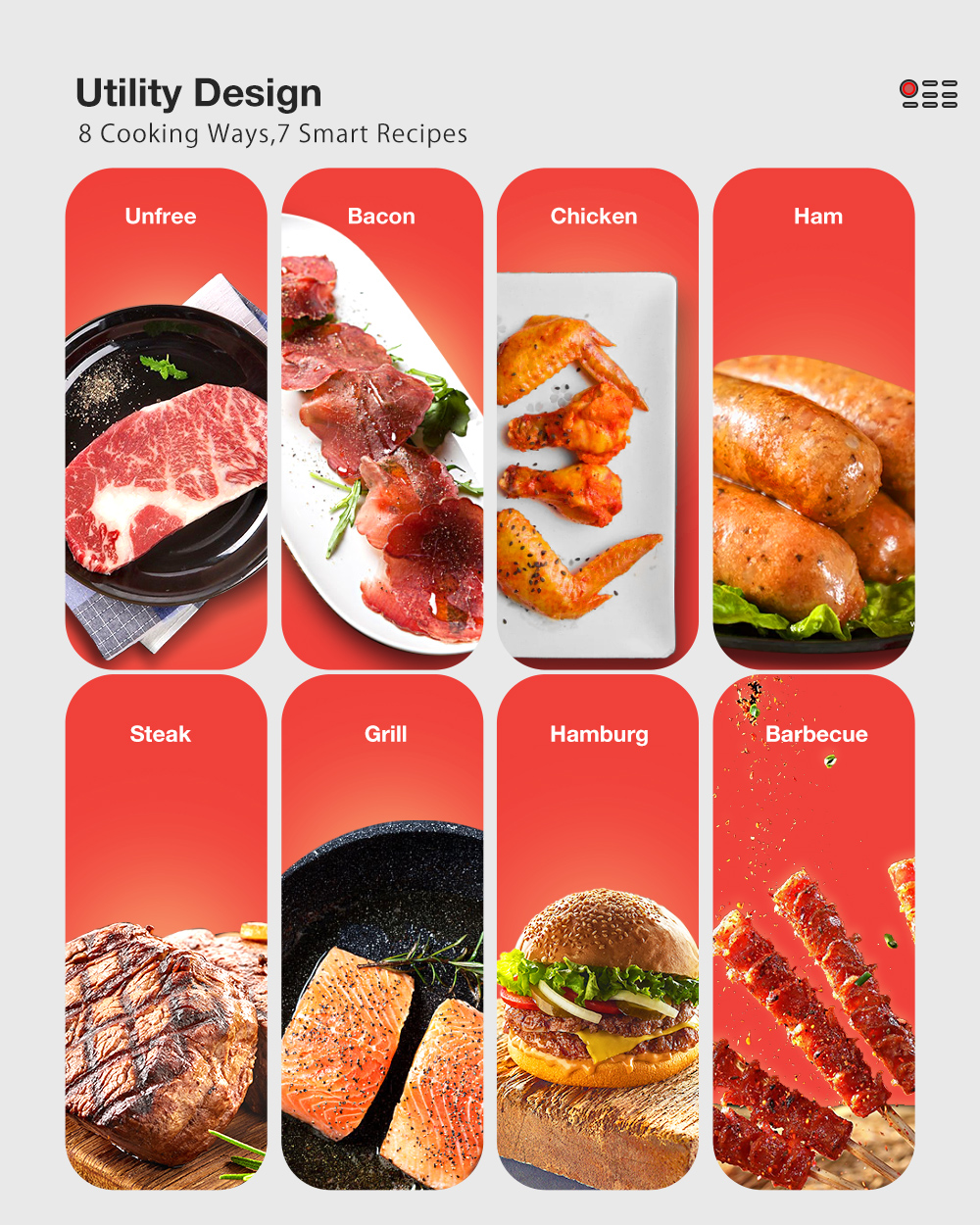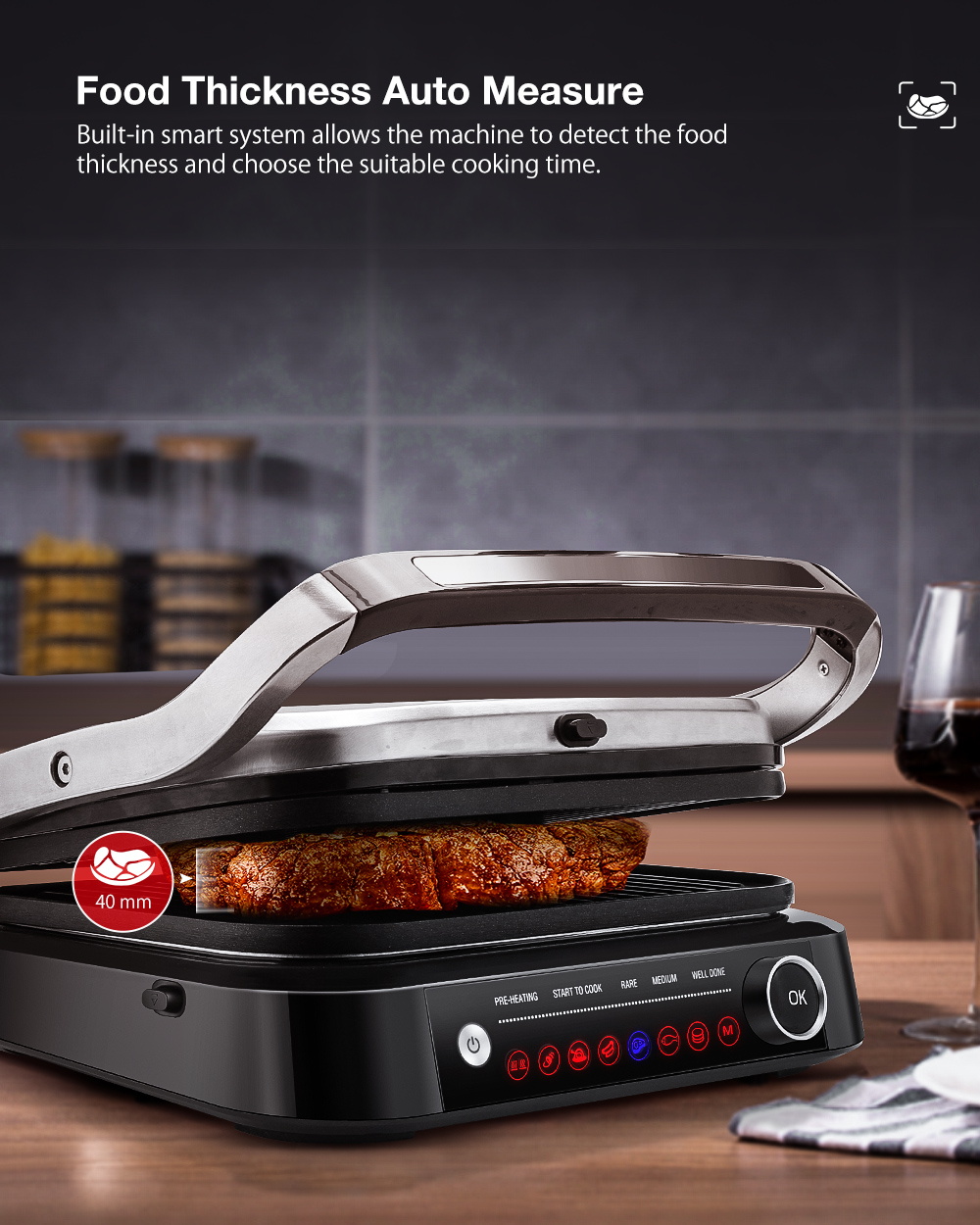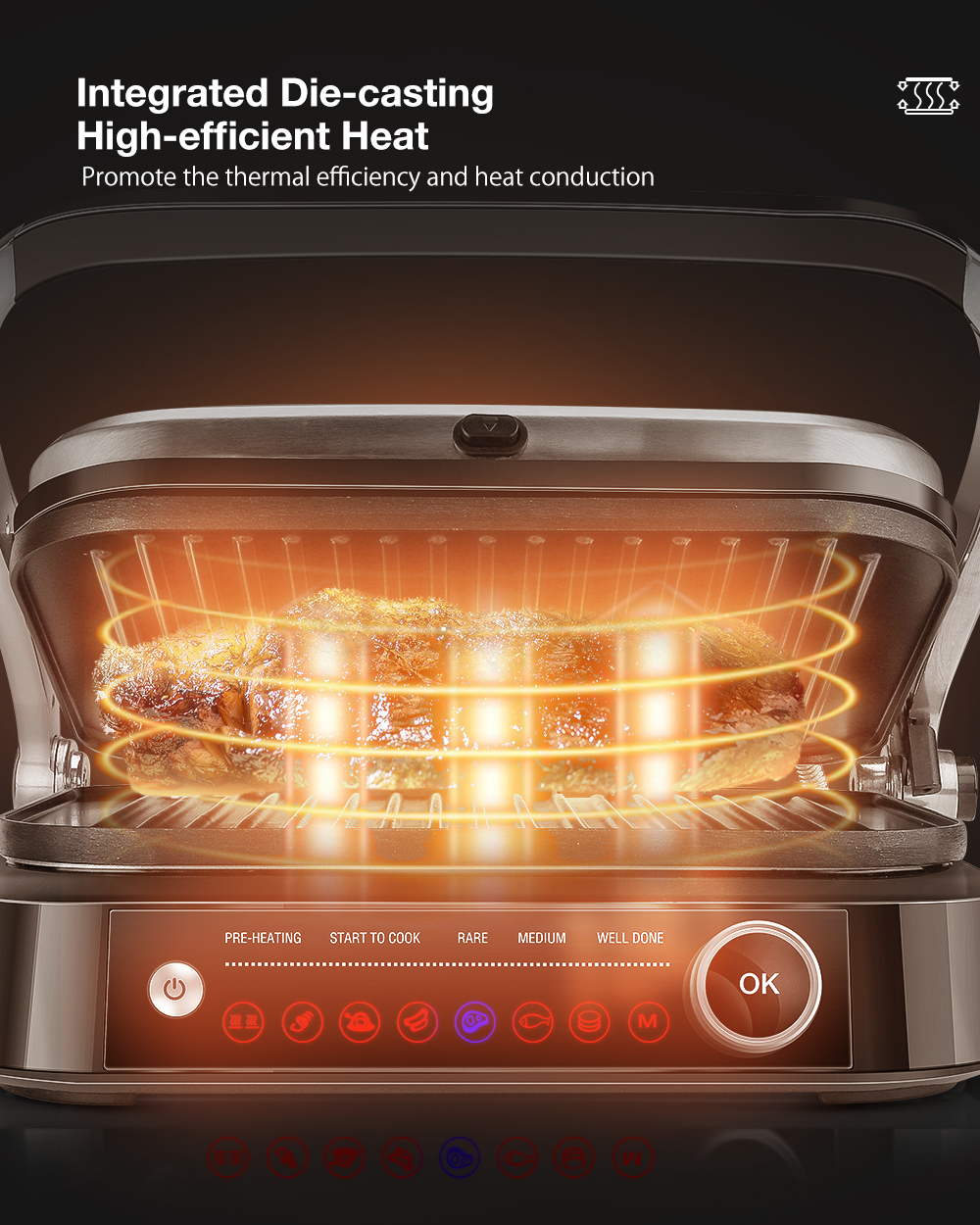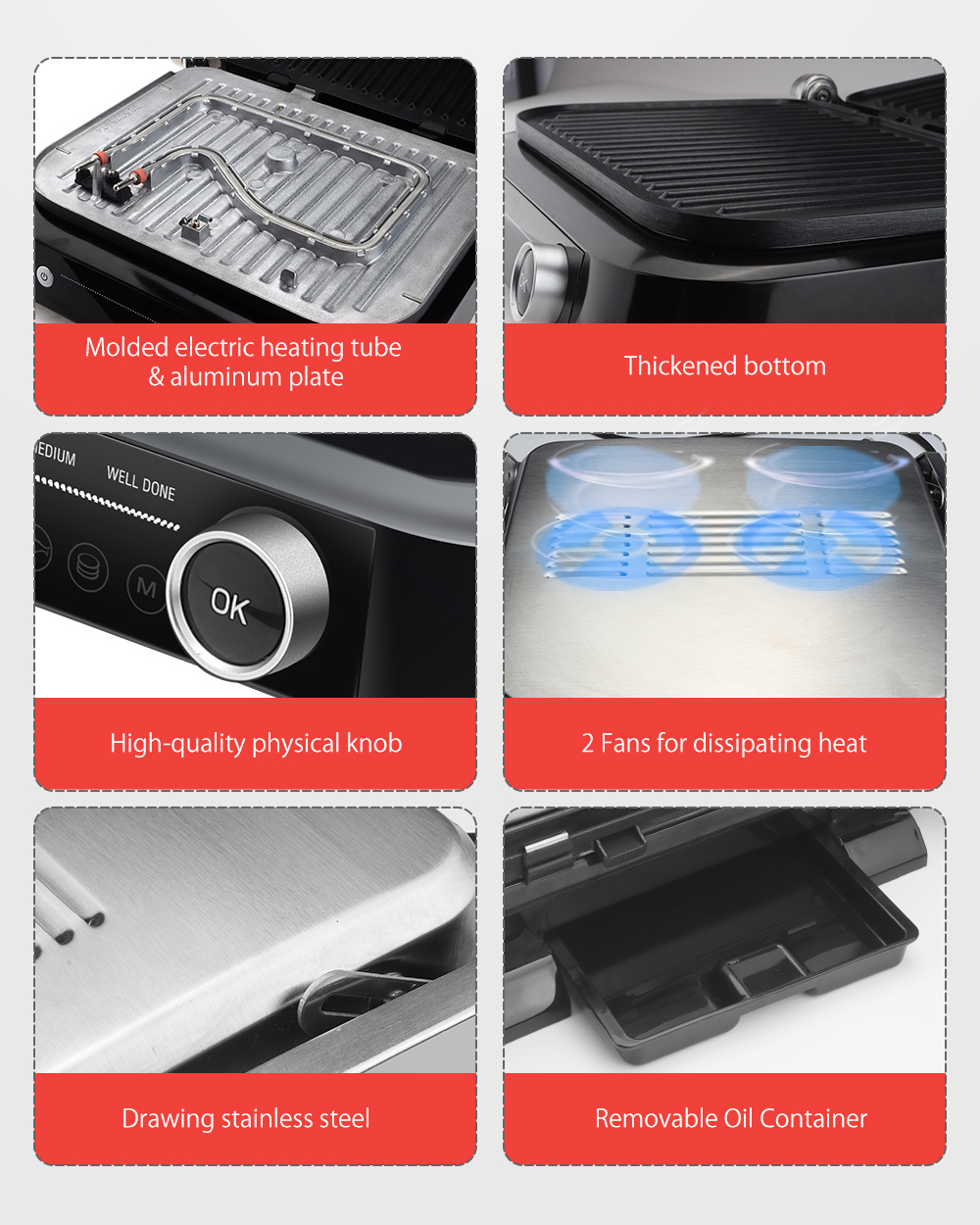 Similar products
Info
Opinions
Be the first to review this product!