BlitzWolf® BW-LT23 Pro Wake-up Light Alarm Clock with Sunrise & Sunset Mode Touch Control RGB Dimmable Night Lamp
Details
Similar products
Info
Opinions
Details
Sunrise Simulation Wake Up Light - 30 minutes before your alarm time, light gradually brighten from 0% of brightness to 100% and the color will change from red light to white light when in sunrise mode.

Sunset Simulation Sleep Light - 30 minutes before your sleep time, the sunset simulation light will be on at 100% of brightness  to 0% .

Alarm Mode + Clock Memory - Including 10 kinds of alarm sounds & 4 volume levels. The time and alarm settings are saved and restored even when the power is cut.

Rainbow & RGB Modes & 10 Brightness Levels - You can choose your favorite color in rainbow RGB mode with one simple tap. And 10 brightness levels can meet your different demands.

4 Level Display Screen Brightness - You can adjust the brightness by touching

Tag-to-snooze Function - Just tap the back or top to sleep another 9 minutes.
1 x BW-LT23 Pro Wake up light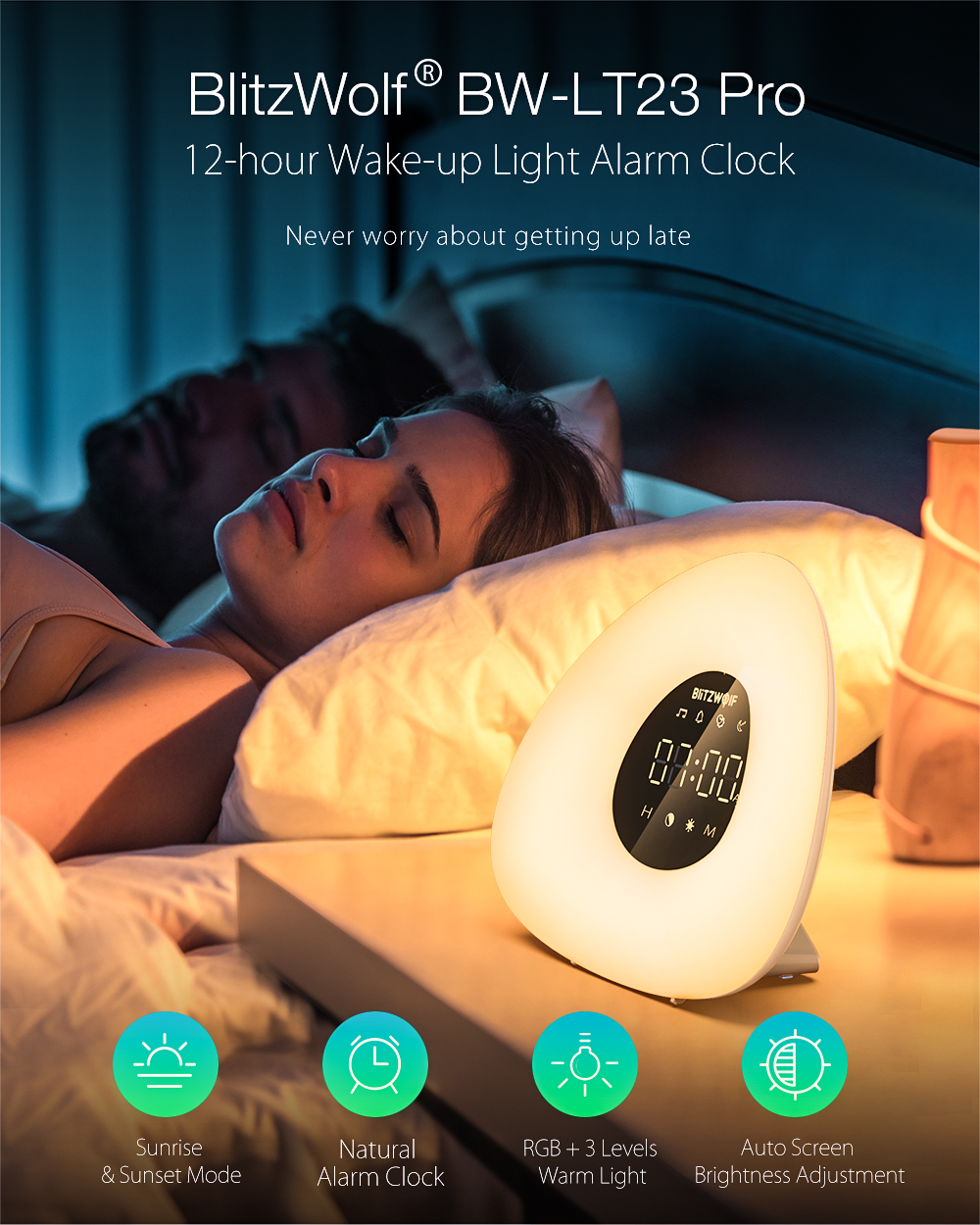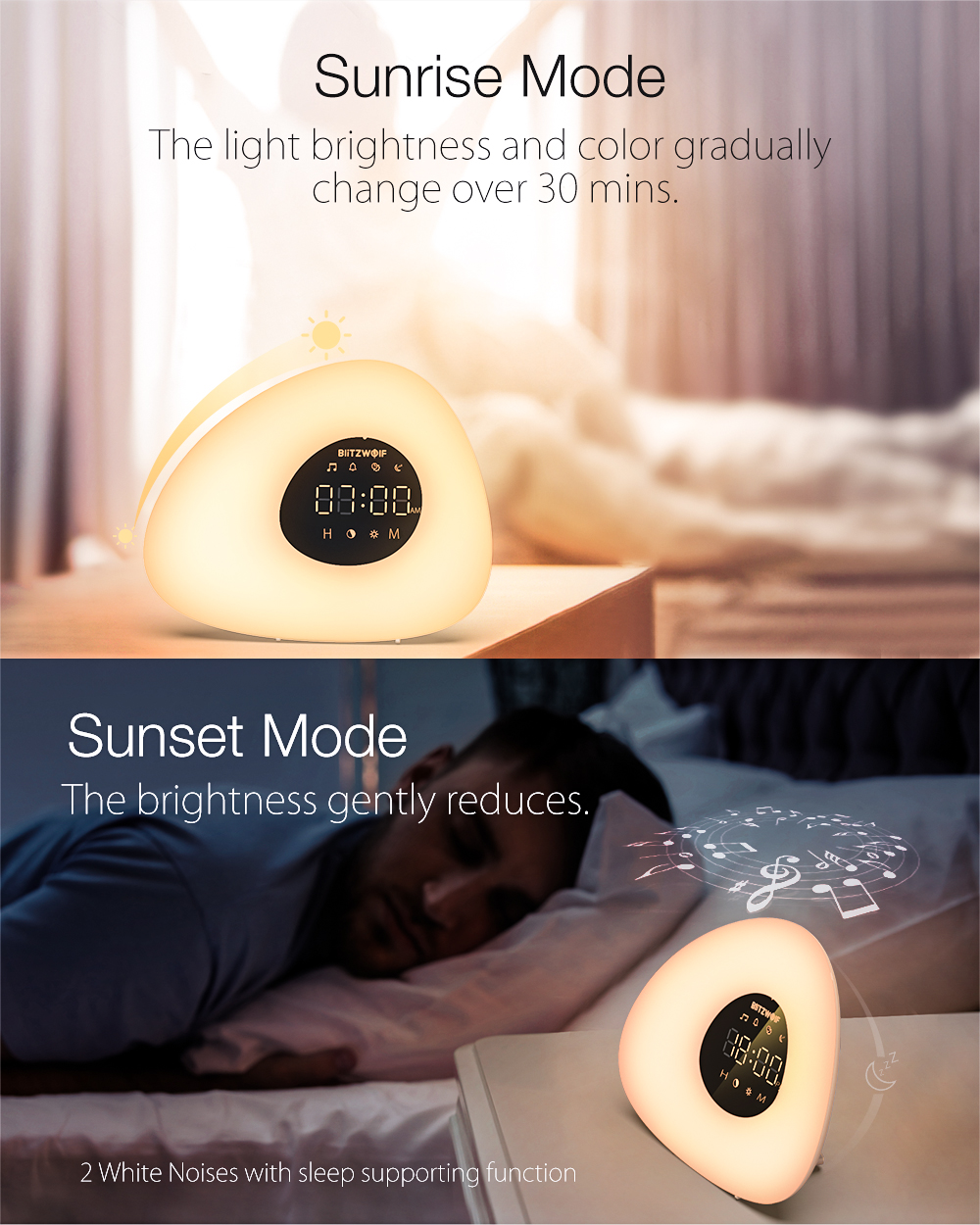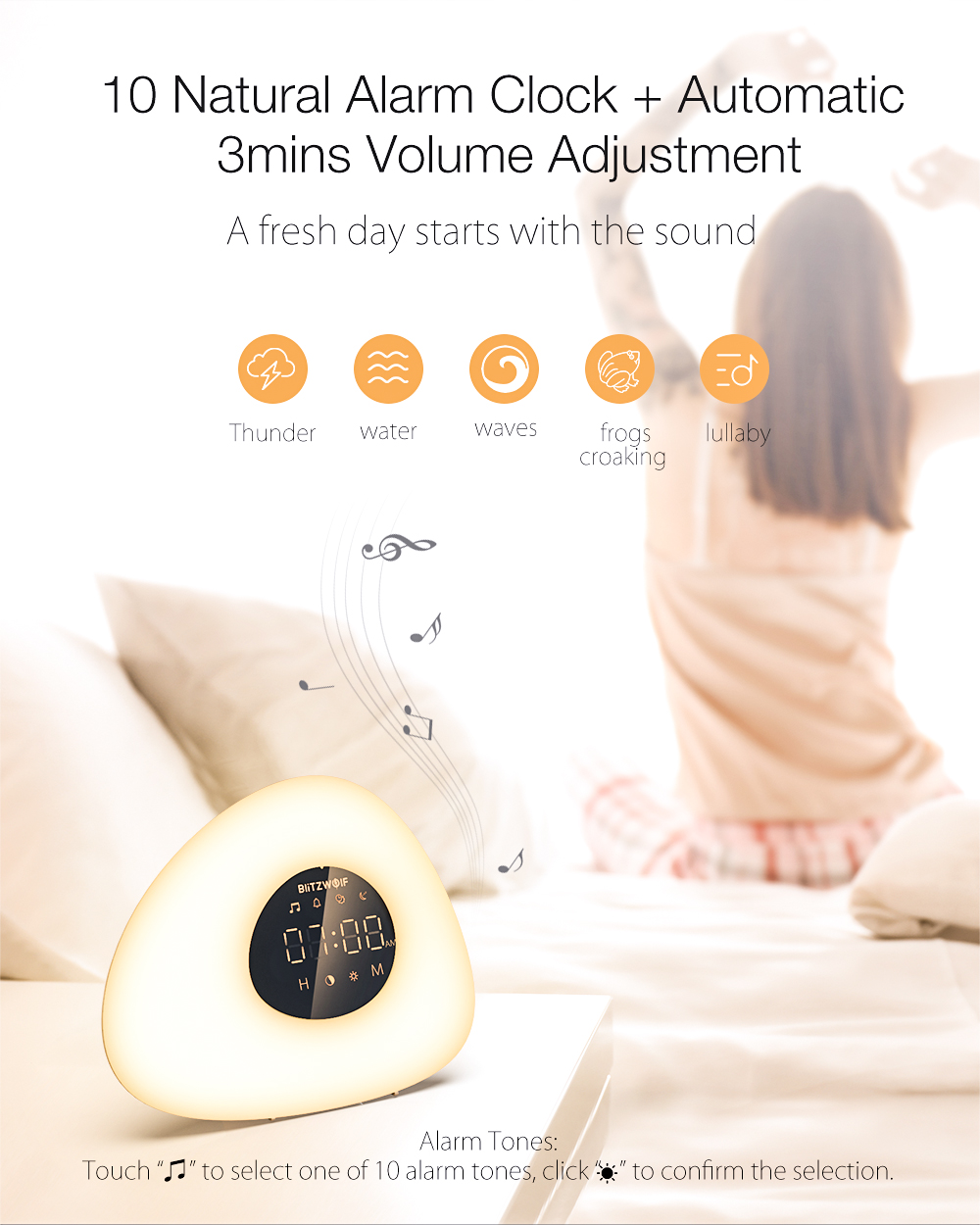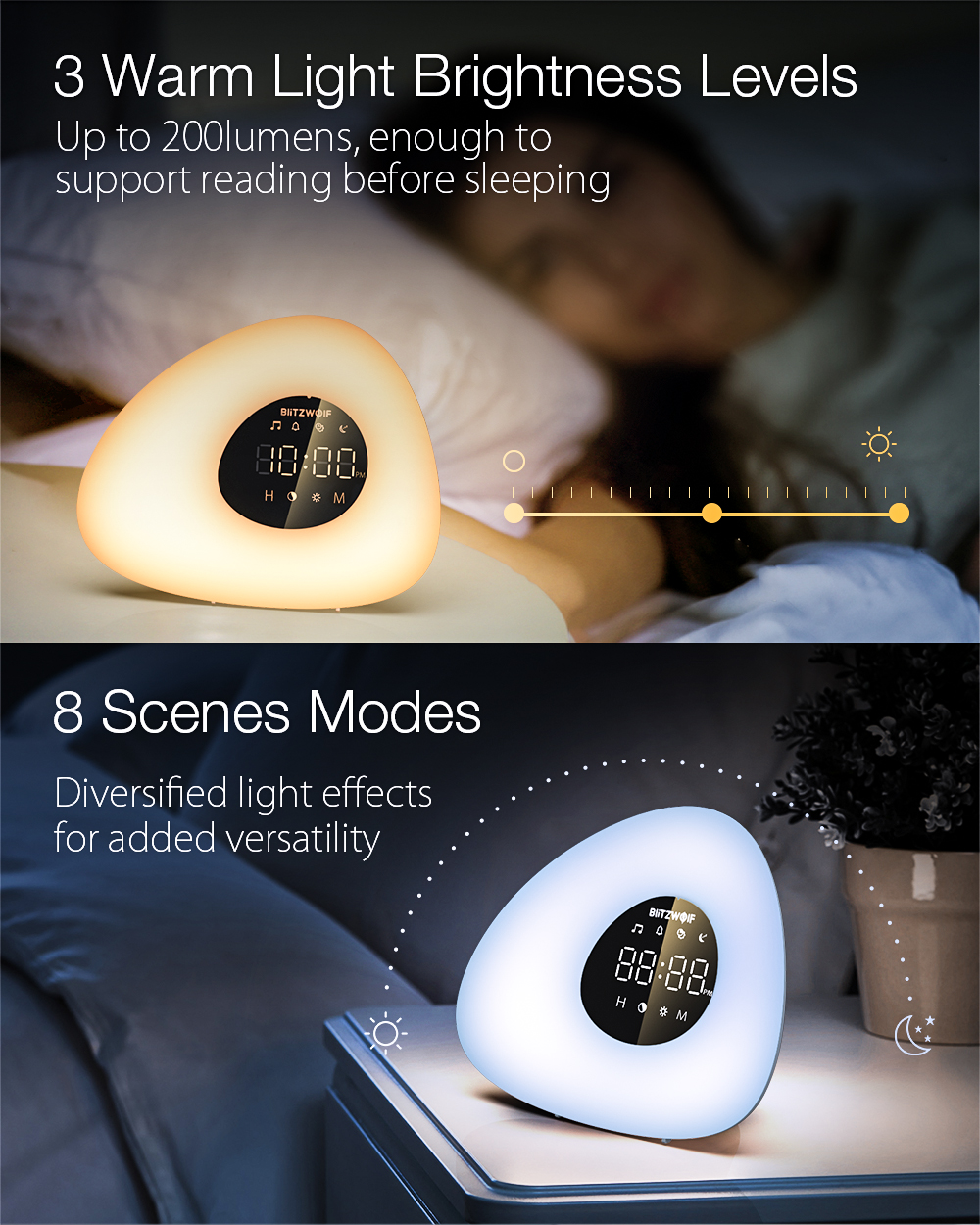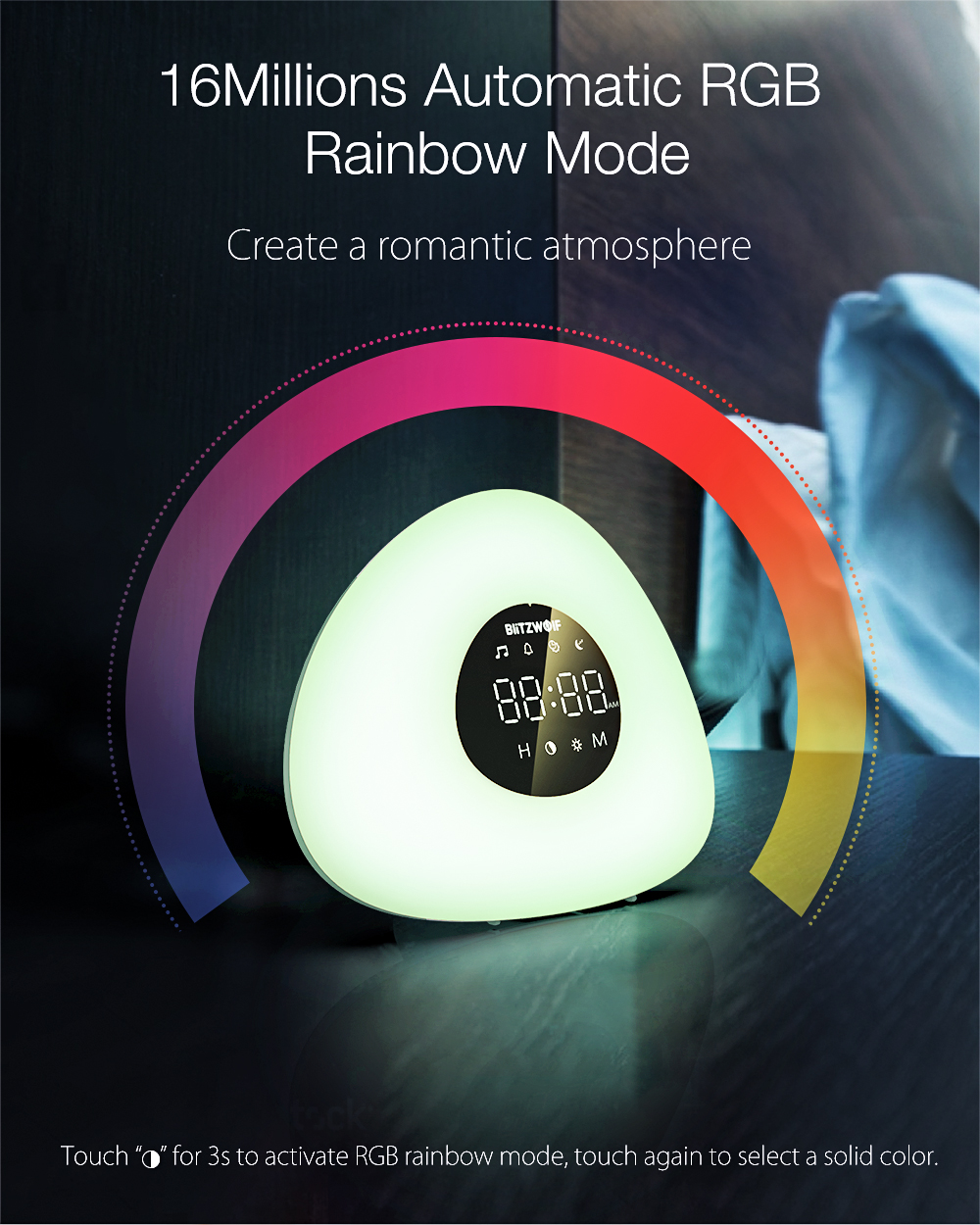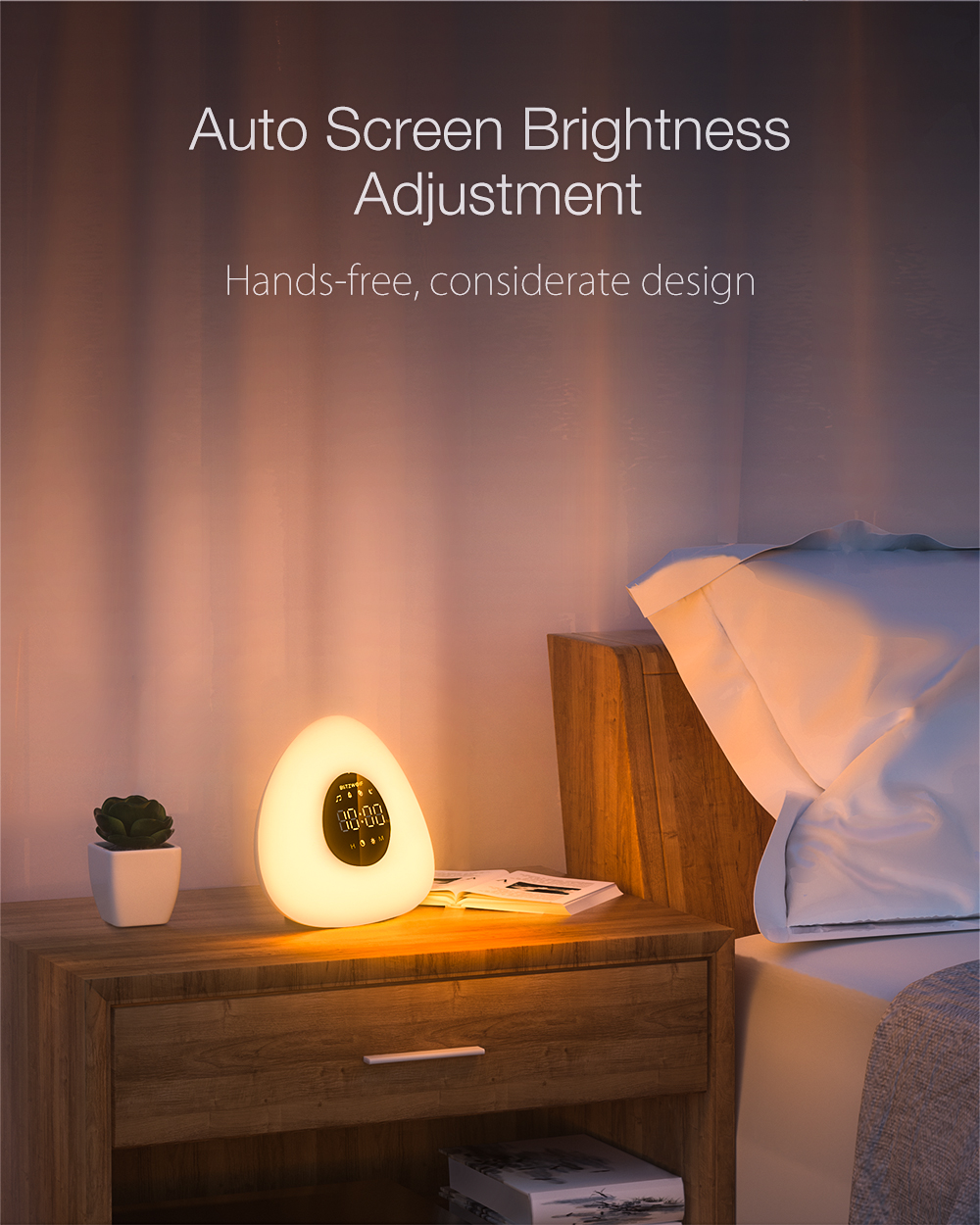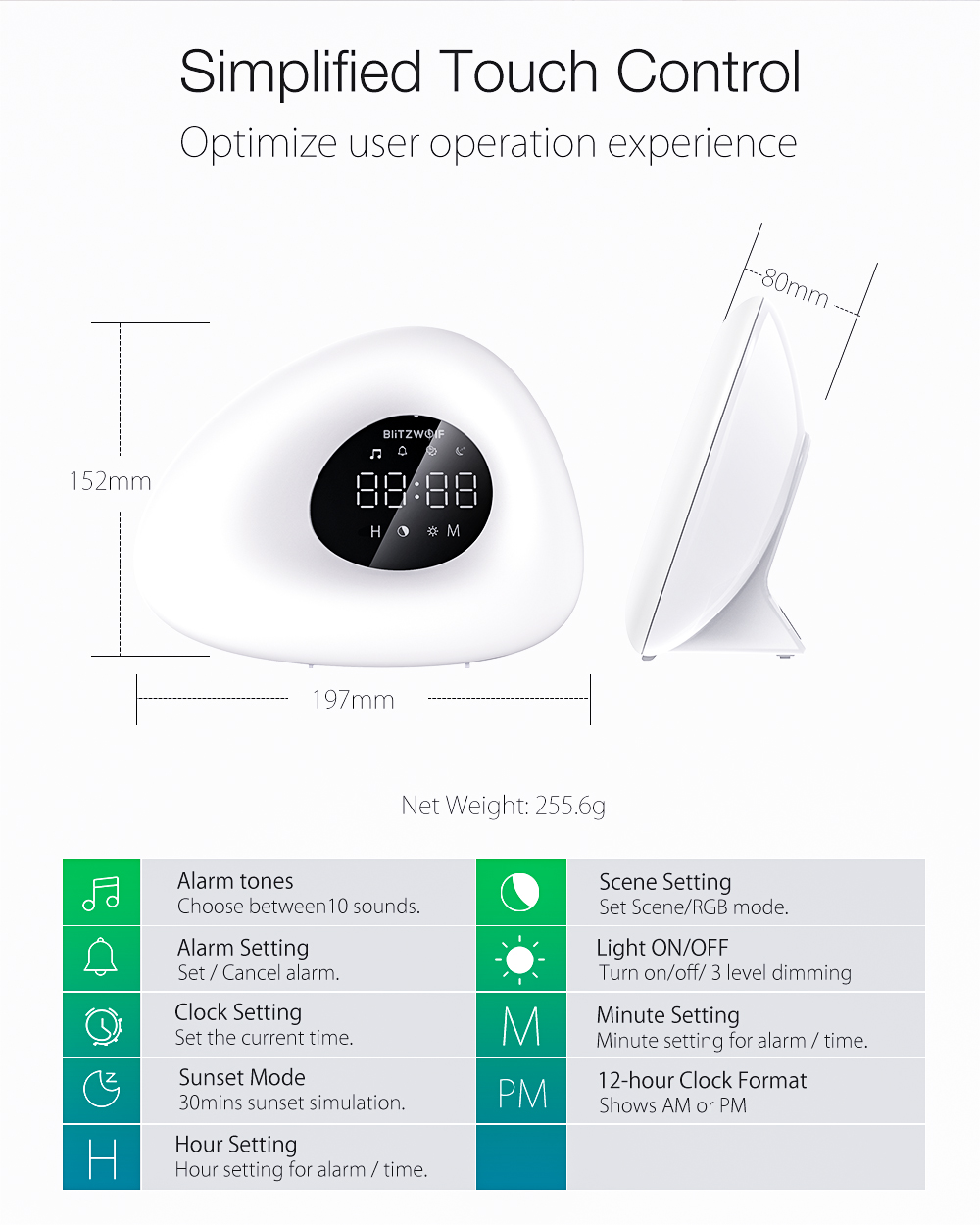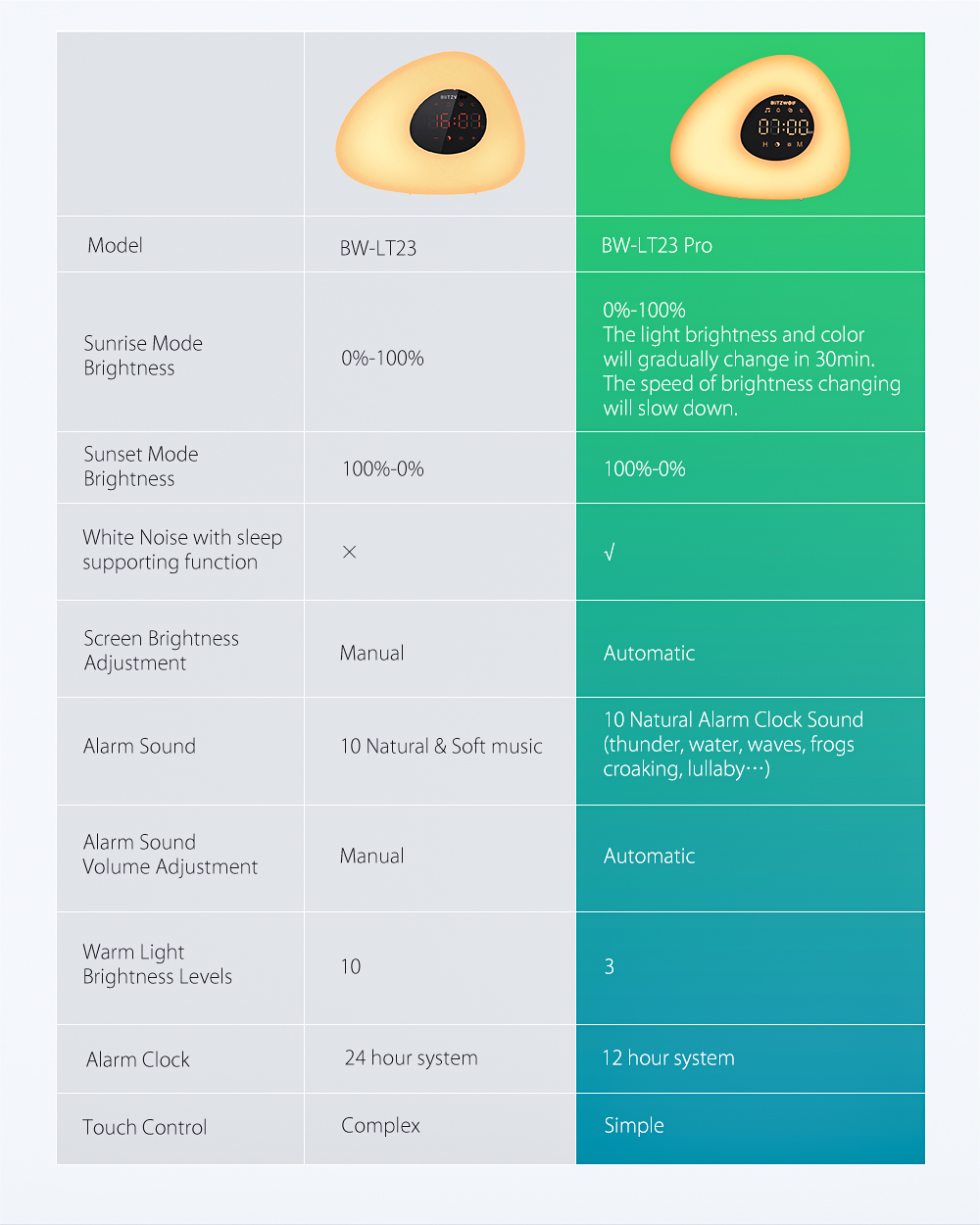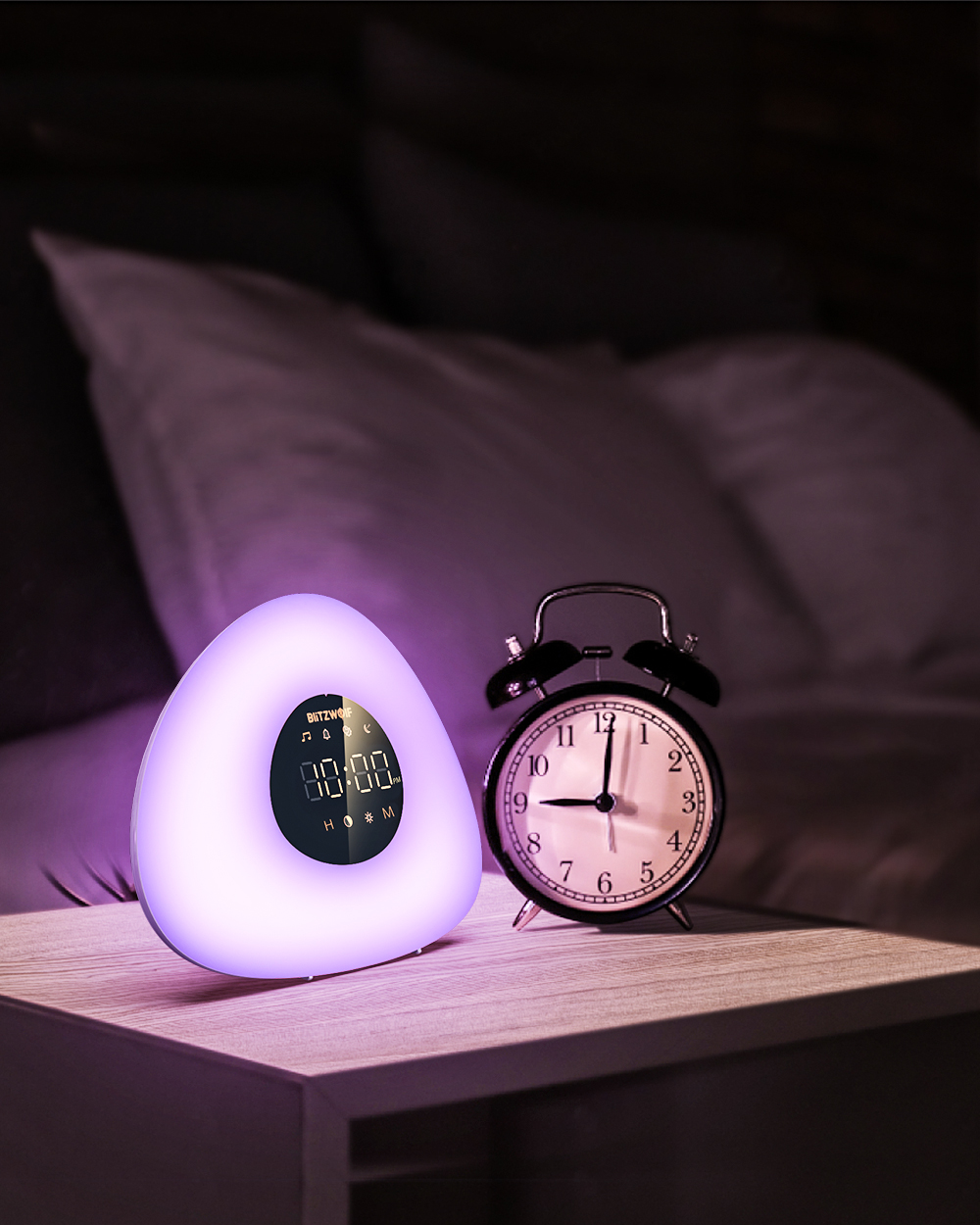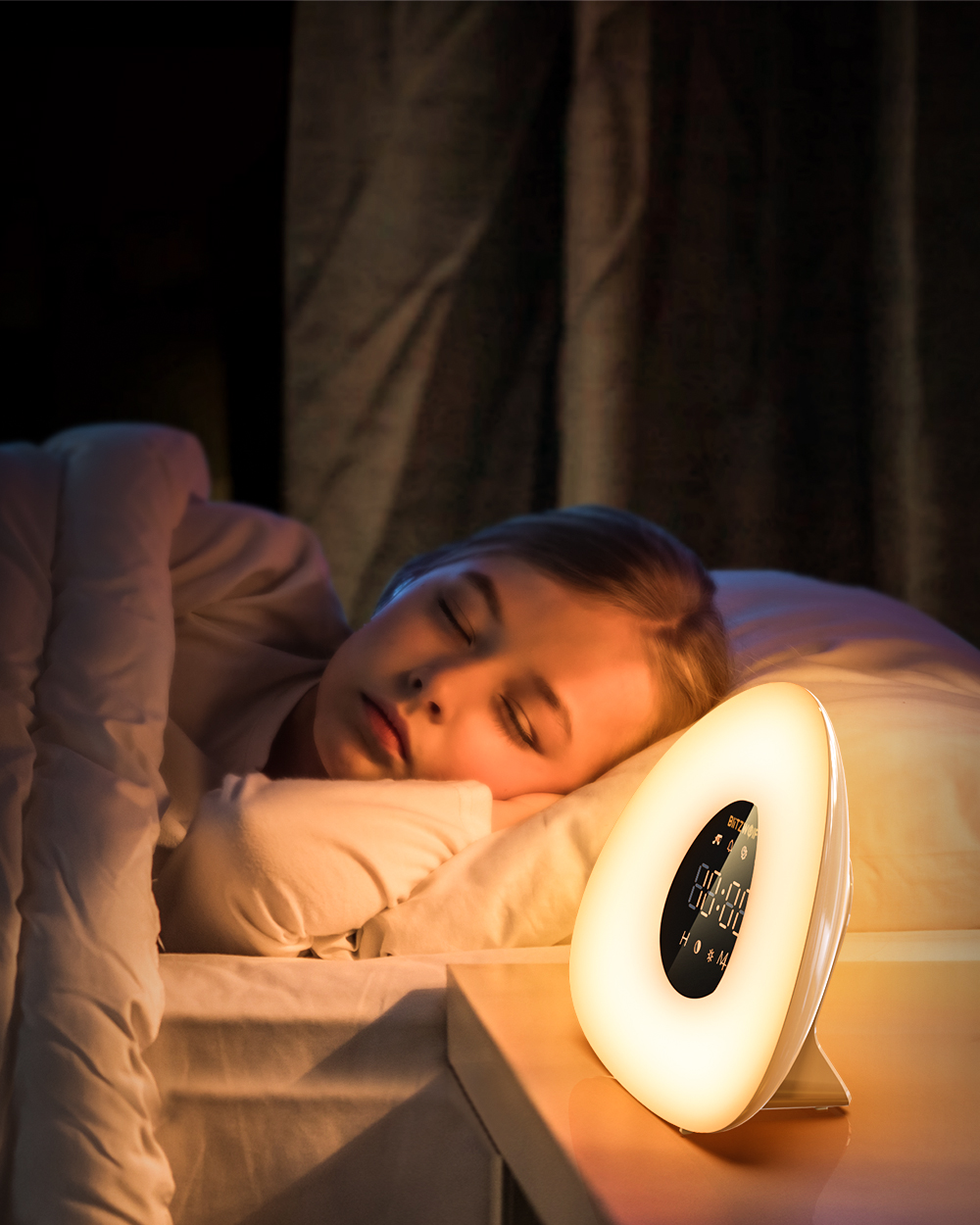 Similar products
Info
Opinions
Be the first to review this product!