BlitzWolf® AIRAUX AA-UM1 True Wireless bluetooth 5.0 Earphone Hi-Fi Stereo Headphone with Charging Case - Black
Details
Similar products
Info
Opinions
Details
1. Bass, Alto, Treble Balance + Passive Noise-cancelling——Pursuit the balance of sound quality, pursuit the comfort of listening
2. Super Mini Portable Battery Case——Easily charges the earbuds by putting them into the case.
3. bluetooth V5.0 & 10M Obstacle-free Connection——Releasing the hands and enables you to get rid of the wired constraint, TWS Earbuds promotes the convenience in daily life by actual wireless connection in technology.
4. IPX6 Waterproof——Freely wear the earbuds in the rain and shower.
5. Elegant and Thoughtful Design——Satisfy your aesthetic and supports wearing in multiple occasions.
6. Simple Operation——When being took out from the case, the earbuds will be open and connect with the paired device automatically.
7. Headphones are more in line with younger groups and enjoy high quality music.
Tulajdonságok:
1. Bluetooth V5.0 és 10M akadálymentes kapcsolat - TWS Earbuds segíti a mindennapi élet kényelmét a tényleges vezeték nélküli kapcsolat révén.
2. Bass, Alto, Treble Balance + Passzív zajszűrés - A hangminőség egyensúlyának megteremtése, a hallgatás kényelme
3. Super Mini hordozható akkumulátoros tartó - Könnyen feltölti a fülhallgatót azáltal, hogy azokat a tokba helyezed.
4. IPX6 Vízálló - Szabadon viselheted a fülhallgatót az esőben és a zuhanyban.
5. Elegáns és átgondolt tervezés - nem csupán esztétikus, hanem kényelmes viselet.
6. Egyszerű működés - a töltődobozból kivéve a fülhallgató autómatikusan csatlakozik a korábban párosított eszközhöz.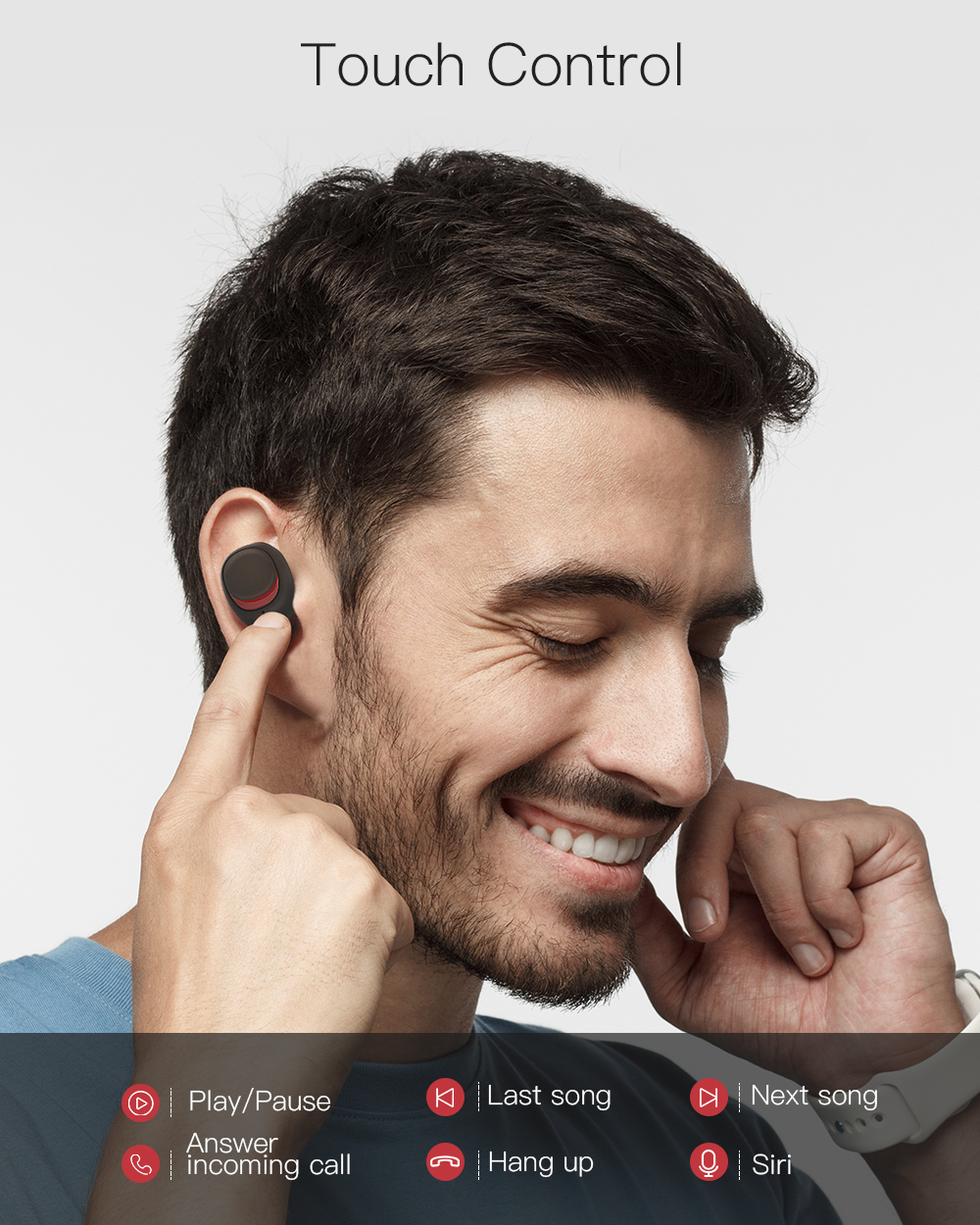 Similar products
Info
Opinions
18/10/2020 09:49
- Naveen
06/11/2019 18:54
- Rui Silva